Earlier this week, America mourned the death of 22 year old Otto Warmbier, who, at the hands of a heinous North Korea regime, was abused to the point of no return. As a sister to a brother about the same age as Otto, I cannot even begin to imagine what pain and loss this family must be feeling right now, especially after his public trial and detention in such a horrendous dictatorship.
Thanks to both North Korea's torturing and former President Barack Obama's laziness in bringing Otto home, we as a nation are now mourning the return of an American who had so much potential.
However, President Trump will not allow Otto's death to be forgotten. Instead, the president has sent a direct message to North Korea one day after Otto's departure from this world: he sent two US B-1 bombers flying over North Korea. President Trump is reminding that nation that no one messes with America or its citizens.
From CNN:
Two US B-1 bombers flew over the Korean peninsula Tuesday in a planned bilateral training mission with Japanese and South Korean F-15 fighter jets, a US military official told CNN.
The US regularly conducts "assurance and deterrence" bomber flights with its military partners in the region, but the drills are often criticized by North Korea as provocative acts.
"These flights with Japan and the Republic of Korea (ROK) demonstrate solidarity between Japan, ROK and the US to defend against provocative and destabilizing actions in the Pacific theater," a US military official told CNN.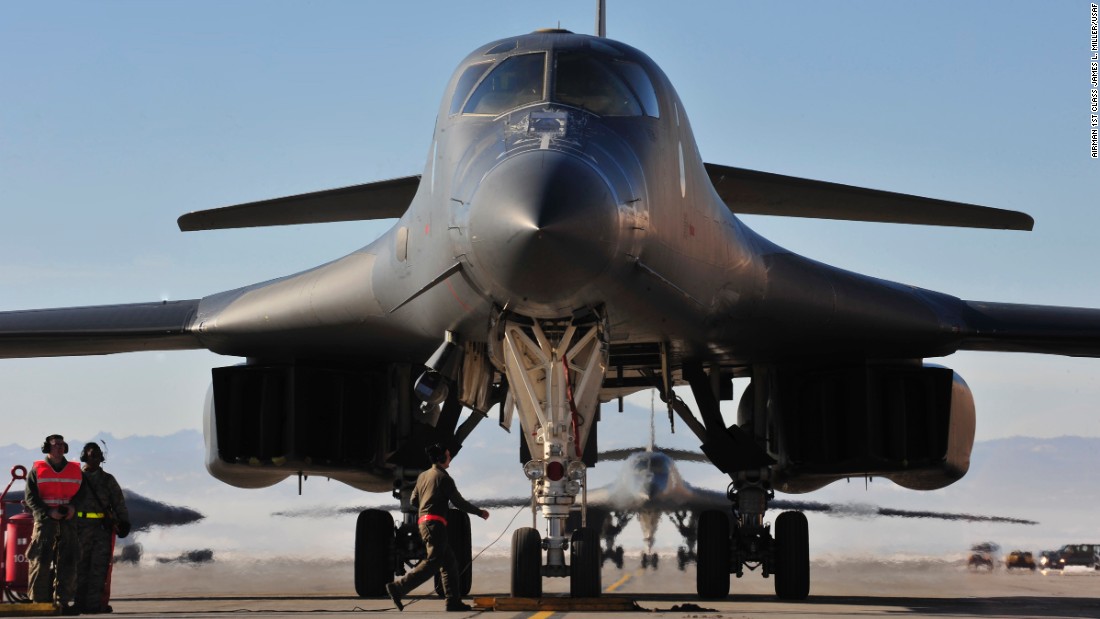 "We can launch and operate long-range bombers over the Korean peninsula on very short notice, and we hope not to have to do that," Pentagon spokesman US Navy Capt. Jeff Davis said.
The 10-hour mission was carried out by two US Air Force B-1B Lancers assigned to the 9th Expeditionary Bomb Squadron from Dyess Air Force Base, Texas, a US military official told CNN.
The bombers flew from Andersen Air Force Base, Guam, in the vicinity of Kyushu, Japan, the East China Sea, and the Korean peninsula.
They were joined by Japanese and Korean F-15s performing two separate bilateral missions, the official said….
While the US conducts bomber flights in the region on a routine basis, Tuesday's joint training mission is particularly noteworthy as it comes just one day after the death of Otto Warmbier — a 22-year-old American who was detained in North Korea for 17 months.
The North Korean government handed Warmbier over to US authorities in a vegetative state last week and his death has spurred calls for a US response from several lawmakers.