Trump's campaign promise to repeal Obamacare was a pivotal issue that undoubtedly helped him win the 2016 presidential election, but actually accomplishing that goal has been an uphill battle, since creating a workable healthcare bill they can agree on has been an elusive proposition.
The first version, created by House Speaker Paul Ryan, went down in flames over objections that it too closely resembled Obama's Affordable Care Act, and was thusly labeled by opponents as "Obamacare Lite." The second attempt by the House of Representatives passed on May 4th.
Now it is up to Senate Majority Leader Mitch McConnell and the rest of the Senate to devise its own healthcare legislation, but McConnell has already stated his doubts that they will be able to get the number of votes needed to pass it. The RINOs may, yet again, sabotage Trump's agenda.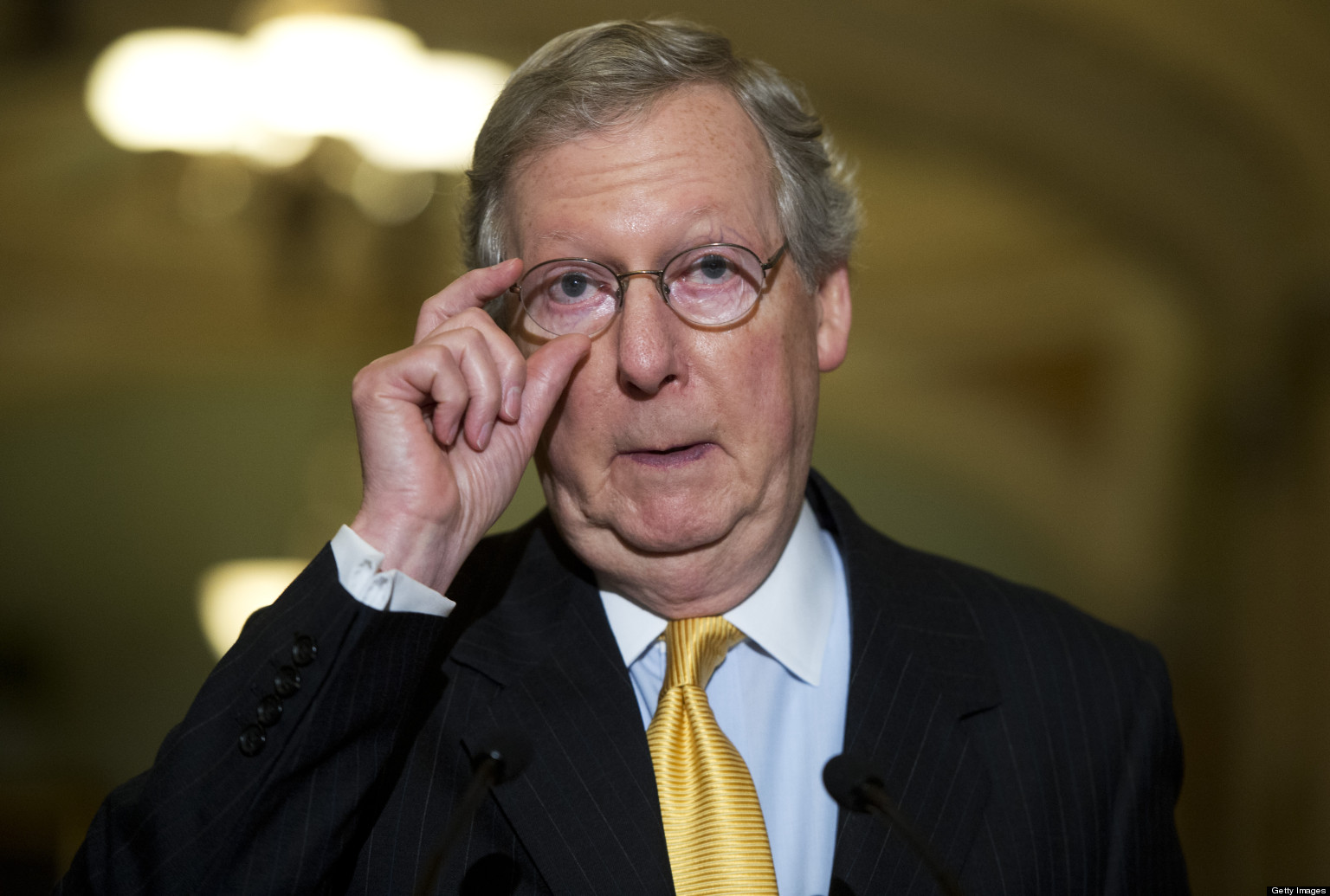 Via Reuters:
In an exclusive interview with Reuters, McConnell said healthcare and taxes still top the Republican legislative agenda, and he added that he will not reach out to the minority Democrats on either one because differences between the two parties are too stark.
McConnell also said he has not asked the White House for input as the Senate devises its own healthcare legislation after the Republican-led House of Representatives passed its version on May 4, but may do so in the future.
Excluding Democratic involvement will leave McConnell, a conservative 75-year-old Kentuckian with a reputation as a dealmaker, a narrow path to win passage of these ambitious goals, which are also at the head of Republican President Donald Trump's policy agenda. A repeal of Obamacare was one of Trump's leading campaign promises last year.
Asked about behind-the-scenes work among Senate Republicans on hammering out the provisions of a healthcare bill, McConnell said, "I don't know how we get to 50 (votes) at the moment. But that's the goal. And exactly what the composition of that (bill) is I'm not going to speculate about because it serves no purpose," McConnell said.
Republicans hold a 52-48 Senate majority. In the event of a 50-50 tie, Republican Vice President Mike Pence would be called upon to cast a tie-breaking vote.
McConnell opened the interview by saying, "There's not a whole lot of news to be made on healthcare." He declined to discuss what provisions he might want to see in the bill or provide a timetable for producing even a draft to show to rank-and-file Republican senators and gauge their support.
Why do I get the feeling another one of Trump's campaign promises is going to be nullified by liberal RINO Republican Congressmen and Senators who still haven't figured out they work for the voters and not the special interest groups.
Conservative voters have handed the GOP victory after victory in the House and Senate, only to have our wishes ignored and our hopes dashed for a return to something, ANYTHING, resembling conservatism in government! Trump is the closest thing we've gotten, so far, and Republicans need to get with the program or face being replaced.
Source: Reuters