The majority of conservatives probably feel that Hillary Clinton was given way too much leniency when it was discovered she mishandled classified documents and information through an unsecured private email server.
After the investigation was finished, former FBI Director James Comey concluded that although Hillary showed extreme negligence in what she did, he did not recommend that criminal charges be filed against her. This rankled many who felt she was being given special treatment because of her high profile status.
Now, the reason why Comey treated Hillary with kid gloves has been revealed in a Senate Intelligence Committee hearing. Former President Obama's Attorney General Loretta Lynch was instructing Comey on how to handle the investigation, by directing him to downplay it as a "matter" to make it seem less serious.
From Breitbart:
Thursday during a Senate Intelligence Committee hearing, former FBI Director James Comey said former Obama Attorney General Loretta Lynch had asked him to call the FBI investigation into former Secretary of State and then-Democrat presidential candidate Hillary Clinton's handling of classified information on a private email server a "matter."
Comey said, "There were other things that contributed to that. One significant item I can't. I know the committee's been briefed on. There's been public accounts of it which are nonsense. But I understand the committee has been briefed on the classified facts. Probably the only other consideration I guess can talk about in an open setting is at one point the attorney general had directed me not to call it an investigation but instead to call it matter, which confused me and concerned me. But that was one of the bricks in the load that led me to conclude I have to step away from the department if we're to close this case credibly."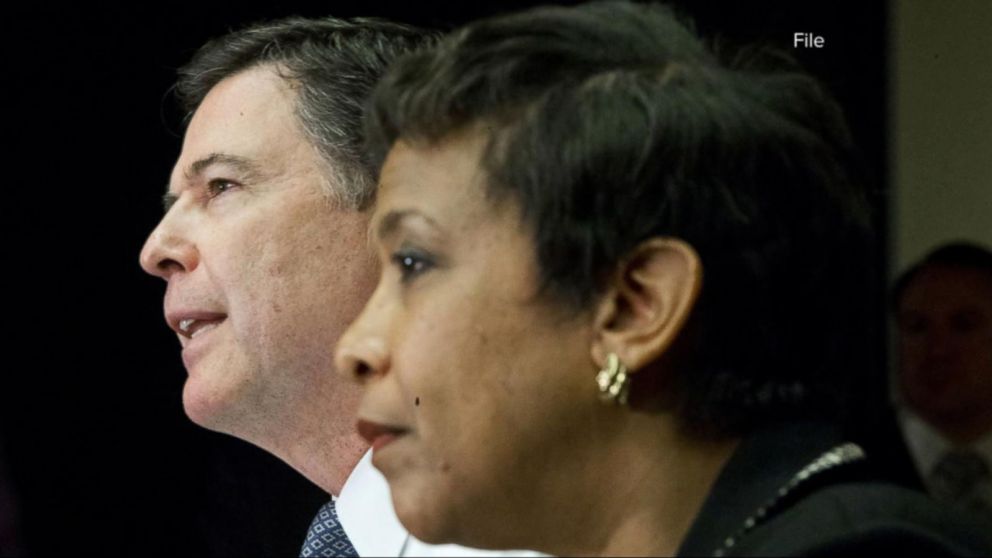 This brings up some poignant questions in the minds of observers, such as was Obama helping Hillary? If he was, did it have anything to do with the Clinton Foundation or Obama's deep state activities?
All of this is merely speculation, but with recent revelations about Comey, Hillary, and Obama's deep state surveillance spy ring, no questions should be off the table. Especially after President Trump's character has been dragged through the mud during the Trump/Russian fake collusion investigations.
If former Attorney General Lynch did instruct FBI Director Comey to downplay the investigation, could that be interpreted as obstruction? We'll just have to wait and see what happens next.
Source: Breitbart