The regret of most Americans for the Obama presidency is not shared by all citizens of this nation. Millions upon millions of people who depend on the first of the month for "my check," display absolutely no buyer's remorse after having voted for the food stamp president.
As each of the former president's legacy items are being picked off one by one by the gunslinger from Long Island, about the only thing Obama has left to remind the world that he was even there at the White House is a tremendous wake of broken, helpless and insufficient people who have nothing to look forward to except the monthly pittance from "Obama's Stash."
While Donald Trump works to secure an historical tax reform bill and our southern border, keeping the other eye on North Korea, Iran, Russia and China, he is equally attempting to keep terror at bay, while having the courage of recognize Jerusalem as Israel's capital, all while maintaining a robust economy and low unemployment. One of his supporters, Governor Scott Walker of Wisconsin is emulating the president's juggling by transforming his state's welfare system into one that requires mandatory drug testing!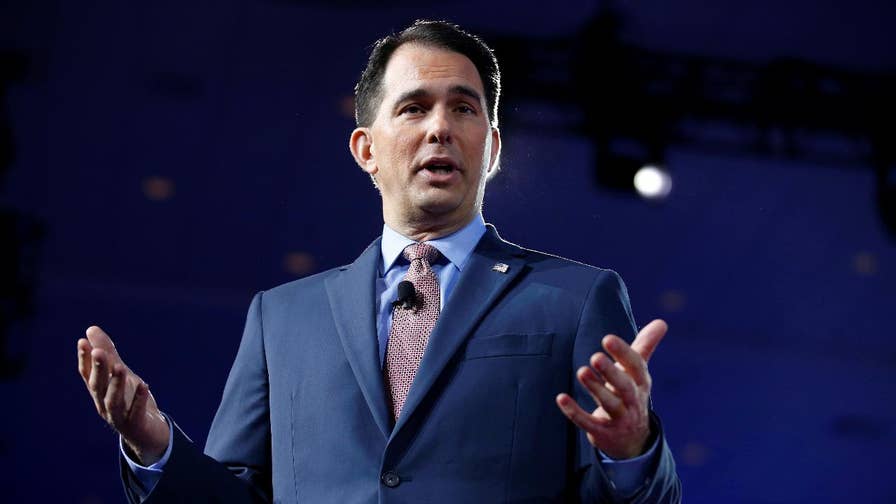 Conservative Tribune:
Wisconsin Gov. Scott Walker, whose pro-growth and pro-taxpayer reforms have transformed the Badger State into a magnet for jobs and opportunities, seeks to further rehabilitate his once-ailing state by implementing drug-testing for able-bodied food stamp applicants.
"Wisconsin's Republican governor has submitted a plan to state lawmakers for drug testing able-bodied recipients of the state's Food Share program," the Milwaukee Journal Sentinel reported Monday.
"If the state Legislature doesn't object within 120 days, the plan will go into effect, though it will take at least a year for actual testing to begin," the report noted.
According to the Walker administration, the goal wouldn't be to make life more difficult for those in need of food stamps, but rather to first identify recipients with substance abuse issues and then provide them with the help they need to recover. Why? Because most employers aren't too keen on hiring drug abusers.
The brief noted as well that those recipients who test positive for drugs "will have the opportunity to get treatment, regardless of the ability to pay, so they can get healthy."
Were Wisconsin's lawmakers to ratify Walker's plan, the only potential obstacle blocking its eventual launch would be the Trump administration.
As noted by Newsmax law year, Walker had transformed a $3.6 billion state deficit in 2011 to a $5.24 billion state surplus by early 2016. He's also cut property taxes.
"In addition, several sources conclude that more than 100,000 new private sector jobs have relocated or been created in Wisconsin over the past five years," Newsmax reported.
This is the very same governor that the Left attempted to recall on two different occasions. He beat back both attempts, only to implement his own brand of tough love that would resonate with the people of Wisconsin.
Now that his newest attempt to care for the drug-addicted in his state through yet another tough love program, he may be losing a lot of support from the Obama loyalists, but remains strong among Conservatives, even while Paul Ryan struggles in the same state to maintain his own seat, proving that it's better to do the right thing than to toe the Progressive line.
Source: Conservative Tribune