It almost seems like every day something new about the Democratic IT staffer scandal is revealed. And none if it gives anyone a reason to dismiss this as just nonsense, regardless of how much the Democrats would like that to happen.
In fact, the intensity grows with each new revelation as the hook sinks deeper into former DNC chair and current member of Congress Debbie Wasserman Schultz. What makes her involvement in this scandal of such interest is her former position as chair of the DNC, combined with her position in Congress, combined with her close association with the head of this IT team who is now under federal indictment.
In other words, Debbie is in a lot of trouble. But it's unlikely that the problems are quarantined with her. A DNC chair has extensive connections with other members of her party. So if she's in trouble, likely there are plenty of others who either know things they'd prefer to remain secret, or who were complicit in any nefarious acts Wasserman Schultz may have committed.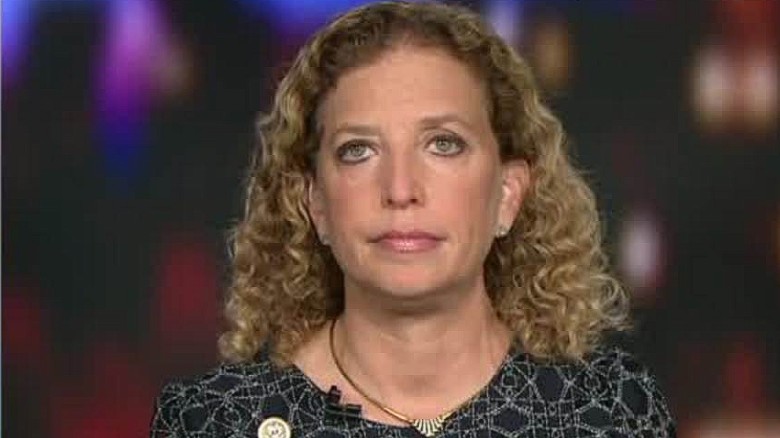 She kept the head of this Pakistani IT group on staff until the day he was arrested by the FBI while trying to flee the country. She has close relations with his wife who was also part of this team and who is reportedly returning from Pakistan to give evidence. And then there is her notebook computer in the custody of the Capitol Police, a matter over which she issued threats to them if they did not return it to her.
Now her close associate, Imran Awan, the former head of what might turn out to be a Muslim spy organization masquerading as this IT team,  looks to be headed for more trouble in addition to the crimes for which he has already been indicted. Three Muslim women have made reports to the police that they were treated like slaves by him and allege that he was abusive to them. What is yet to be determined is whether they were also his wives.
"Multiple women in relationships with Imran Awan, the indicted former IT aide for Rep. Debbie Wasserman Schultz, have recently called Virginia law enforcement and alleged being abused by him, police reports obtained under Virginia's Freedom of Information Act show.
"Officers found one of the women bloodied and she told them she 'just wanted to leave,' while the second said she felt like a 'slave,' according to Fairfax County Police reports obtained by The Daily Caller News Foundation Investigative Group. A third woman claimed she was being kept 'in captivity.'
"The third woman is Awan's stepmother, Samina Gilani, who said in court documents that Awan invoked his authority as a congressional employee to intimidate immigrant women, in part by telling them he had the power to have people kidnapped.
"All but two of the nearly two dozen Democratic women Awan worked for in the House declined to comment on the police reports."
And somehow, Wasserman Schultz had no idea any of this was going on. Not the funny business with hard drives, nor the possible security breaches, nor the gross over-billing, nor the disappearing equipment, nor the possibility Awan had multiple wives. She knew of none of this even though she employed Awan and was a close associate of the one woman who does claim to be Awan's wife? Sure, like we believe all that.  And Bill Clinton "never had sex with that woman."
Oh yes, speaking of Bill Clinton, "Awan's attorney, Chris Gowen, a former aide to Bill and Hillary Clinton, has blasted journalists covering the investigation. The press 'should be reminded that Imran Awan is a husband and a father, not a political pawn,' Gowen said." Professional comedy writers can't come up with stuff that good.
As an aside, it is just absolutely uncanny how the Clinton name comes up so often when there is a scandal. It's got to be some form of genius on their part.
Anyway, Wasserman Shultz's conduct is inexplicable apart from some involvement in corruption, and her comments are a farce.
"Wasserman Schultz, the former Democratic National Committee chairwoman, refused to fire Awan for months after his Feb. 2, 2017 banishment from the House computer network due to his being a suspect in a criminal investigation by the FBI and U.S. Capitol Police into a major cybersecurity breach.
"Wasserman Schultz said that 'as a mother, a Jew, and a member of Congress,' she wanted to defend his rights, a sentiment echoed by Rep. Marcia Fudge, an Ohio Democrat. Rep. Gregory Meeks, a New York Democrat. Wasserman Schultz also claimed allegations against Awan might stem from Islamophobia. All three women are Muslim."
So Debbie wants us to believe her motherly instincts the fact that she is a Jew caused her to come to the defense of Mr. Awan? We're supposed to believe that? Talk about insulting people's intelligence. Even what little of those remarks makes any sense are an offense to the intelligence of anyone who can read this story.
Debbie, it looks bad for you. If it looks like you are going down and are going to take other Democrats down with you, don't expect any help. They'll drop you like a hot potato as they head for cover.
You might want to give Bill and Hillary a call and get some recommendations for lawyers.
Source: Daily Caller