Conservatives called it. They said that the (Un)Affordable Healthcare Act (Obamacare) was going to throw this country into chaos. Due to all the dishonesty and deceit of people like Barack Hussein Obama, Harry Reid, Nancy Pelosi, etc. (pretty much every Democrat who voted for this piece of crap legislation…and that would be ALL of them) this horrible bill was passed without a single vote from the Republicans.
Years later, we're still saddled with this job-killing, taxpayer-draining bill that was too large for any of our exalted elected officials, either on the Left or the Right, to read, let alone understand. Yet, the big insurers were on board, the big corporations were on board, and the job killing happened nearly overnight, despite the fact that for most of these corporations cutting hours and jobs, were under an exemption that wouldn't even affect their bottom line for years to come!
The man who was the architect of this terrible ruse, the man who was caught on camera calling all Americans "too stupid" to understand the overreaching and deadly implications of this bill, has now (finally) been caught doing wrong in the eyes of the law. The state of Vermont has come to a plea deal with Jonathan Gruber and he is not happy!
The Daily Caller:
Vermont's Attorney General has settled the state's claims of fraud against Jonathan Gruber, the Massachusetts Institute of Technology professor who served as a technical consultant for President Barack Obama and as one of the chief architects of Obamacare.
Under the terms of the settlement, Gruber will no longer work as a taxpayer-funded economic consultant for the state's health care system and he won't seek to be paid any money he might be owed, reports the Rutland Herald, a Vermont newspaper.
For its part under the agreement, the Vermont's attorney general will not pursue legal action under the Vermont Civil False Claims Act.
Officials in Vermont had hired Gruber as an economic consultant to assess, examine and provide economic models for a now-abandoned plan to roll out a single-payer health care system across the tiny state.
The single-payer health care scheme, called Green Mountain Care, was the brainchild of former Gov. Pete Shumlin. Eventually, Shumlin, a Democrat, decided government-funded health care would be too costly for Vermont's 625,000 citizens.
State Auditor Doug Hoffer, also a Democrat, originally referred allegations of Gruber's overbilling to the attorney general.
Donovan, the attorney general and still another Democrat, said his office determined that Gruber did, in fact, violate the Vermont Civil False Claims Act, according to the Herald.
Gruber denies committing any fraud.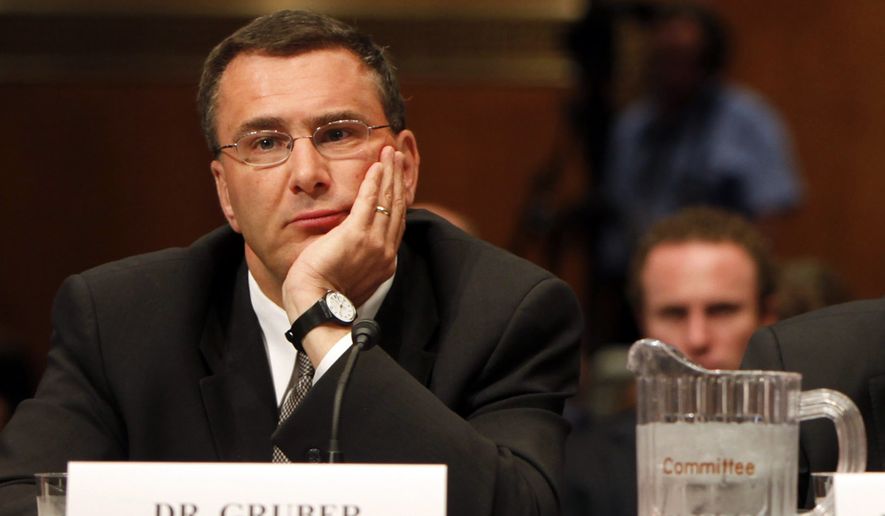 Gruber became a household name in 2014, as Obamacare went into effect, after videos surfaced of him speaking candidly about how the Obama administration intentionally misled the American public about certain aspects of the bill.
Premiums under Obamacare went up 24 percent in 2016. The average number of insurers in each marketplace fell from 5.9 to 3.9.
When it comes to fraud, deception and outright lies, not many people can compete with either Bill Clinton or Barack Hussein Obama. But for sure, the one person who enabled Obama to lie through his teeth without a single sticky finger attached to this legislation was Jonathan Gruber.
It's not clear if Gruber was the one who originally came up with the very persuasive one-liner that "If you like your doctor, you can keep him," but what is very clear is that Gruber is now a laughing stock who helped to expose one of the biggest shameful episodes in Obama's legacy.
Source: The Daily Caller