The world has no shortage of nations in turmoil or outright war, and the latest tragedy reminds us that Syria is near the top of the list of such countries.
Gas attacks are the definition of war crimes. Such attacks blanket an area, indiscriminately killing everyone. Even worse, given shifting wind patterns, it's impossible to determine exactly who will be targeted. Used extensively in World War I, such chemical attacks were famous for going very wrong with the wind changing and blowing the deadly gas right back at the attackers.
Even though outlawed internationally and its use being a war crime, regimes still choose to produce and use the deadly poisons. As deadly gas was once again used in the Syrian conflict killing men, women, and children, U.S. ambassador to the U.N. Nikki Haley addressed the Security Council making a very potent point.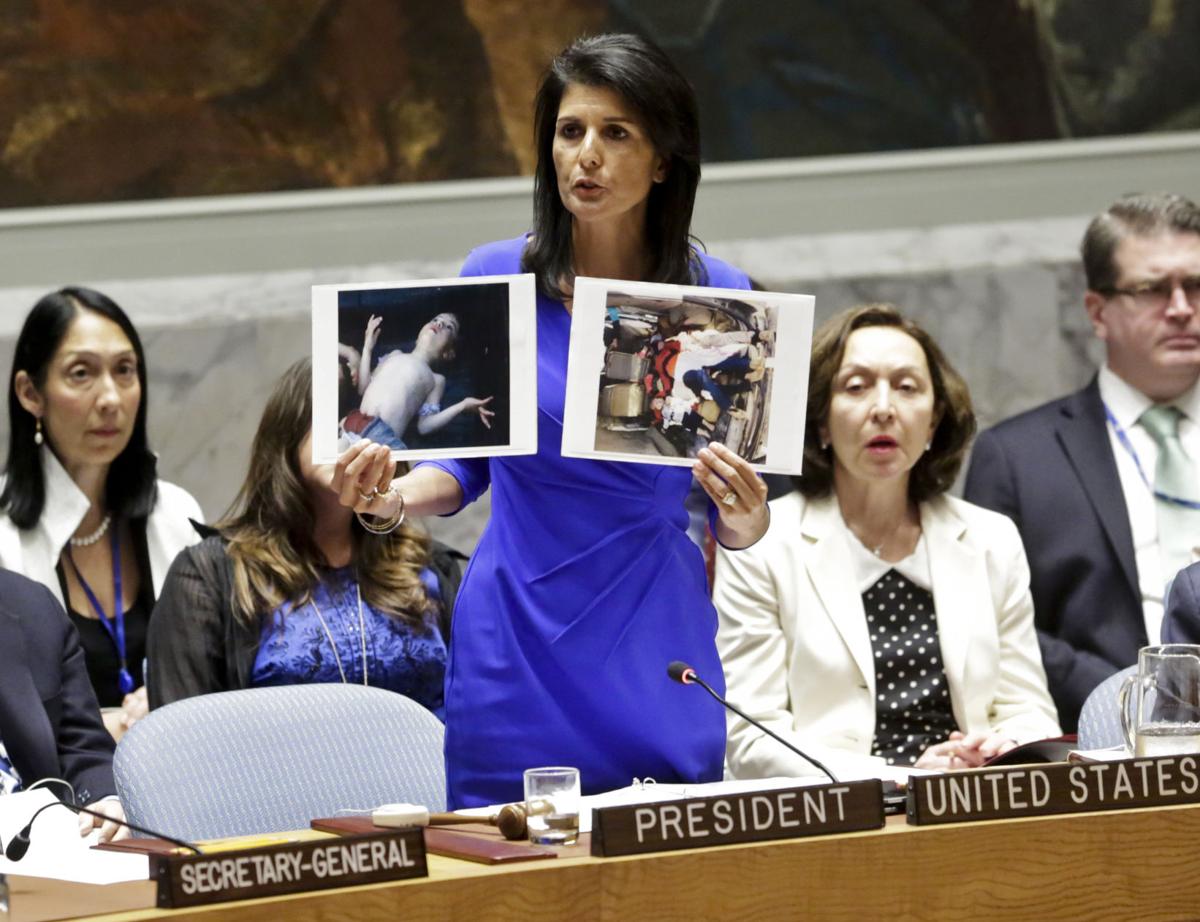 The atrocities committed in the Syrian civil war that continues to rage were just illustrated dramatically at the U.N. Security Council. "Haley gave a horrific and vivid account of the reported chemical attack, holding up photos of child victims for the U.N. Security Council to see. 'Men, women, the elderly, and children gasping for their very last breath,' she said. 'And as first responders, doctors, and nurses rushed to help the victims, a second round of bombs rained down. They died in the same slow, horrendous manner as the civilians they were trying to save.'"
If Russia wished to defend its ally, the Syrian government, they certainly missed their opportunity when Haley "stared down the Russian ambassador and said: 'How many more children have to die before Russia cares?'"
You can watch her speech below:
The implication is obvious, and the dead silence that followed Haley's comments and question emphasized the point. Russia supports the government of Syria, and the degree to which that government is responsible for this war crime is the degree to which Russia bears responsibility as well.
Imagine the horror of people being killed like a bunch of insects sprayed with an insecticide. "The death toll of the chemical attack climbed over 100 on Wednesday, according to The New York Times."
Those who committed that atrocity need to be held responsible for the war crime that has been committed. Ambassador Haley just put Russia directly in the line of that of that responsibility. And it's a point no one could miss. The question that remains is what Russia will do about it.
Source: Independent Journal Review