We live in an era where aggressive politics has corrupted far too many areas of our lives. What you read, what programs you watch on television, even what you choose to eat can be considered to be actions with political overtones. This also floods into religious decisions, and how we spend our money.
It is also essential that people have some time away from the stress of the political debate. The entertainment industry would seem an ideal place to get away from that for a while.
Unfortunately, that is not the case. Hollywood is decidedly leftist and many performers make it a point to ram that down their audience's throats. The same thing goes for sports, which brings us to the absurd case of Colin Kaepernick.
You say you don't know who Kaepernick is? Good for you! You haven't spent much time watching millionaire business men beat the daylights out of each other on the football field. There's nothing inherently wrong with football, and it's great to enjoy a good game. But some of the players cannot resist the urge to use the sport to express their political beliefs. So it turns into a case of, "here we go again."
Colin Kaepernick is the player who gained notoriety last season for refusing to stand for the national anthem. Instead, he would kneel. Apparently, he is bringing an end to that practice.
ESPN has the details: "During Thursday's "'First Take' on ESPN, co-host Stephen A. Smith reacted to the report that quarterback Colin Kaepernick is ending his national anthem protest for the 2017 season."
Mr. Smith made some scathing remarks regarding Kaepernick: "'Colin Kaepernick is looking at himself and saying, "My career might be in jeopardy. I'm looking for a new contract to prolong my NFL career, and this is the stance I need to change." It's incredibly opportunistic, it's flagrantly so. He's not fooling anybody this way,' Smith stated."
Breitbart has a great commentary:
Kaepernick said from the beginning that he would kneel until he saw a significant change, but that change seems to be when he no longer has a gig in the NFL.
The polarizing quarterback opted out of his contract with the San Francisco 49ers this week and will officially be a free agent next week.
Per ESPN's Schefter, Kaepernick is ending the protest because he does not want to "detract from the positive change that he believes has been created," but the timing of the announcement makes it obvious that the quarterback wants to separate himself from the distraction and controversy.
And either do we.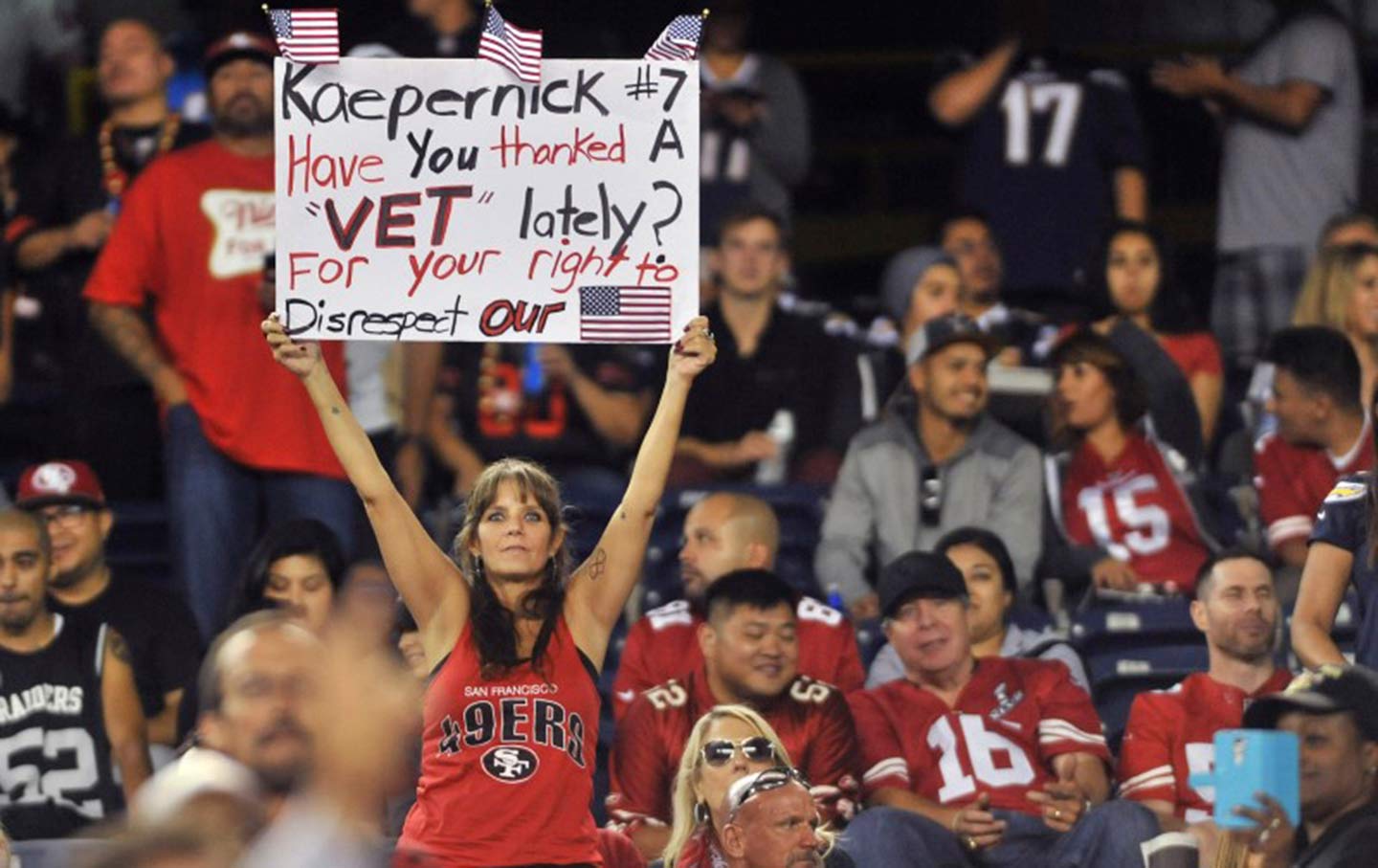 Kaepernick is an opportunistic jerk. People have died to create a nation where Mr. Kaepernick can use his physical talent to succeed wildly beyond most people's imaginations. And he cannot stand for that country's national anthem because of his racial beliefs. What a pitiful excuse for a man.