When is it ever going to actually register on Leftists that their agenda is not working? Seriously. They have been pushing so many anti-mainstream, anti-American, anti-Christian, anti-White, anti-straight, anti-men agendas that one wonders who they've left out of their hate-filled rants and threats of punishment to certain groups.
The Left is even beginning to see cracks in their own Liberal armor when it comes to their young voters. Taking out the obvious attraction to free education and pot legalization and what have they got left to appeal to the young voter. Their candidates are all grey-haired and in their late sixties and early seventies. They are all White, and they are all rich. Is it any wonder that the Democrat Party is in a shambles right now. They can prance around all they want about their victories in both New Jersey and Virginia, but truth be told, that's like Alaskans celebrating seeing a bear or catching a salmon! In other words, "Of course they won Virginia and New Jersey!"
Leave it to the Democrats to still not register a proper and deep understanding of their own voters. A new poll has found that Democrat voters in fact agree more with the Republicans than with their own party on the issue of amnesty, DACA, and illegal aliens!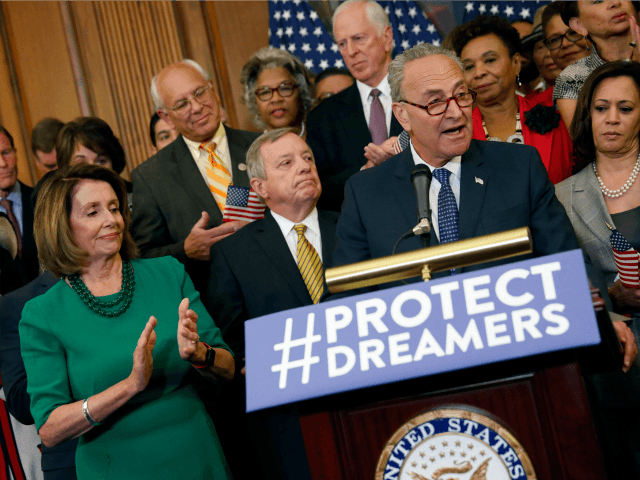 Breitbart:
Fewer than half of Democrat voters say an amnesty for younger illegal aliens should be "a top priority," despite much advocacy by open-borders organizations and by Senate and House Democrats.
The new poll by Morning Consult and Politico reveals that even among Democrat voters, a no-strings amnesty for illegals — including the roughly 690,000 illegal on the Deferred Action for Childhood Arrivals (DACA) program remains — questionable, and is drifting down.
According to Morning Consult:
The declining enthusiasm for granting those protections was shared by partisans of all stripes. Democrats (from 53 percent to 44 percent) and Republicans (from 28 percent to 19 percent) both registered 9-point drops over the time frame, while enthusiasm among independents dropped 12 points, from 35 percent to 23 percent.
The apparent high score of 44 percent is also modest. In matched questions, 43 percent of Democrats said "passing a healthcare bill" should be a top priority, and 59 percent of Democrats said a top priority should be "Investigating some of President Trumps campaign officials for alleged connections or contacts with the Russian government."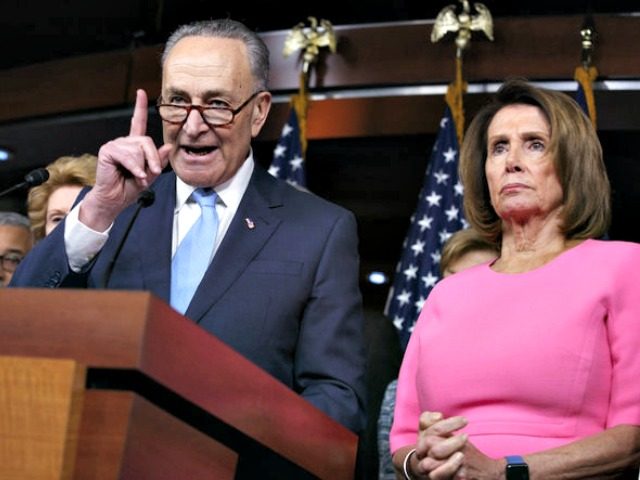 Thirty-five percent of Democrats said "Reforming entitlement programs like Medicare and Social Security" should be a top priority, and 34 percent said "Passing an infrastructure spending bill" should be a top priority.
For Republican voters, support for a DACA amnesty has dropped nine points from September as well, with just 19 percent of GOP respondents saying giving illegal aliens permanent residence in the U.S. should be a top priority.
For Independents, the support for prioritizing DACA amnesty for illegal aliens dropped the largest. In September, 35 percent of Independent voters said DACA amnesty should be a priority. Today, only 23 percent of Independents want a prioritized amnesty.
The poll also showed that 15 percent of the 1,991 respondents said they did not wish to respond. That absenteeism suggests some hidden opposition to an amnesty.
So, here we find, much to the chagrin, I'm sure, of the Democrat Party leaders, that there is a flagging interest among Left-wing voters for the illegal alien issue and more interest than ever before for tripling down on the Trump-Russian collusion issue. That's huge! That gives us a decided advantage for 2018.
Why? Well, if the Democrat voter is focused on the Trump-Russian collusion issue, and we are definitely certain that the only collusion committed was by the Democrats themselves, we may actually see a greater emphasis on putting people behind bars for espionage and collusion. I hope the voters continue to wish, hope and pray that Trump colluded, because that will carry us to victory once again.
Source: Breitbart