If there is one thing we've learned about President Trump, it's that he does not give up easily, if at all. The man's indefatigable effort that he pours into his work would be amazing for a man half his age. It's no doubt one reason that he seems to stay ahead of the liberals. No better example of that was his successful campaign for president.
That said, what went wrong with the immigration ban? Whatever the case, the court-ordered suspension of its implementation has turned into just a minor speed bump as President Trump prepares to release a revised executive order.
The question then becomes one of how the original order will be modified so as to make a successful court challenge much more unlikely while still accomplishing the original purpose. It turns out that there will be a couple of changes while the original goals and effect of the order will remain.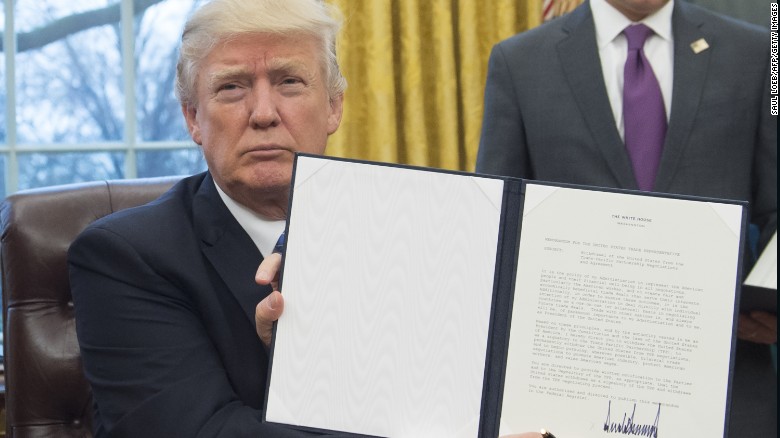 Here are a description of the changes we can expect in the new version of President Trump's executive order banning residents of several countries infested with terrorists from entering the US:
For one, the new order would include exemptions for legal permanent residents and green-card holders. The president's first order failed in part because of the drama it stirred up when legal U.S. residents who should have been allowed entry into the country were blocked.
Second, the order would not indefinitely suspend the importation of Syrian refugees. Instead the importation of any and all refugees would be temporarily halted until such time as the federal government was able to develop "extreme vetting" measures, according to Fox.
Third, Trump's new immigration order would also mandate a reduction in the number of refugees allowed entry this year from 100,000 (as had been planned by former President Barack Obama) to just 50,000.
The meat of the order remains the same. For example, "[w]hat would remain the exact same is the temporary visa ban on travelers from the following seven terror-prone nations: Iran, Iraq, Libya, Somalia, Sudan, Syria, and Yemen."
Senior White House adviser Stephen Miller recently explained the new order in an interview with Fox News.
Emphasizing that this order is not directed at any religion, in spite of the false statements by the left, Sean Spicer in referring to President Trump said, "'I think he's made it very clear from the beginning that this was a country-focused issue, a safety-focused issue,' White House press secretary Sean Spicer explained to reporters Wednesday, as noted by CNBC. 'I don't see anything other than that.'"
There is no doubt that part of his pledge to Make American Great Again includes a pledge to work to keep Americans safe from terrorist threats. That is a goal that no one should oppose.
Source: Conservative Tribune