The strange story of the Muslim IT staffers in the employ of Democratic congressmen is back in the news. Recall that this group of Pakistani family members were paid perhaps upwards of $4 million dollars to work on the computer systems of various Democrats. This group has raised suspicions of being a Muslim spy ring as they had extraordinary access to at least some confidential documents belonging to the House of Representatives.
The entire story is very suspicious. For one thing, why were these Democrats unwilling to hire Americans to perform this work? Why go with those from a nation that is inhabited by radical Islamists for such confidential jobs?
What now calls this into question are accusations of fraud and possibly extortion. After all, with their deep access to highly sensitive Democratic emails and documents, it would not be hard to imagine that information being used for blackmail or extortion. And where did this $4 million they were paid go? Was it sent overseas? And what is the status of an investigation into this highly questionable case?
"A Pakistani family under criminal investigation by the U.S. Capitol Police for abusing their access to the House of Representatives information technology (IT) system may have engaged in myriad other questionable schemes besides allegedly placing 'ghost employees' on the congressional payroll.
"Imran Awan, his wife Hina, and brothers Abid and Jamal collectively netted more than $4 million in salary as IT administrators for House Democrats between 2009 and 2017. Yet the absence of signs of wealth displayed among them raise questions such as was the money sent overseas or did something other than paychecks motivate their actions?"
That information brings us up to speed, but it fails to answer the crucial question of what these people were up to or where the money went. The Democrats, for their part, are utterly unhelpful, and offer non-answers to vital questions.
"House Democrats have been nonchalant about the allegations, with some saying it was just a misunderstanding or the Capitol Police framed the Awans due to Islamophobia.
"But official documents, court records and multiple interviews suggest the crew may have engaged in tax fraud, extortion, bankruptcy fraud and insurance fraud and the money could have been funneled overseas. Abid has hired high-profile attorney James Bacon who specializes in anti-money laundering litigation."
There are a whole collection of odd and unexplained behaviors by this group such as demanding the rent be paid by the tenants of rental properties they owned in cash and in other suspicious ways. They were also involved in questionable bankruptcies that were settled in unorthodox ways as well as other investments that raise suspicions.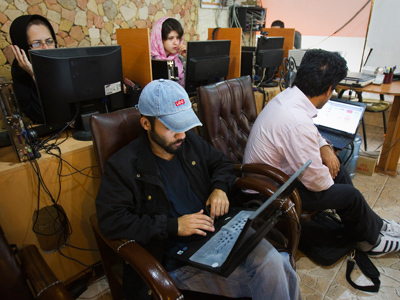 "The Capitol Police criminal investigation has gone on for months, but of more than a dozen people with ties to the Awans who were interviewed by TheDCNF, most have not been contacted by officials.
"Among those investigators have not interviewed is Gilani, even though the brothers allegedly wiretapped and extorted her — behavior that could be highly relevant to the Capitol Hill probe."
This rabbit hole goes very deep, and if we ever get to the bottom of it, it will not be surprising to find names such as Obama and Pelosi there.
Source: Daily Caller