The ABC network has a lot to cheer about. Years ago, when they went through a refurbishment of their image, they wanted to make a big dent in the NBC colossus that was dwarfing them in the ratings. Although they were still ahead of the other networks, NBC had been carrying the lion's share of the success. After an expensive and exhaustive search for the answer, ABC scored with some very big prime time shows, catapulting them into the #1 position for a good long while. They stayed strong through the years and have made inroads in the once-unstoppable NBC.
One thing that was not included in their revamping was their news division. It was not going to change an award-winning team, nor was it going to mess with a news division that rated up there as one of the best non-cable shows. That being said, the Fake News Industrial Complex, with ABC being a large part of that, rolled on and in a matter of only a few short months, was on board the Never-Trump movement, enlisting the help of many endangered Swamp RINOs in their bid to unseat a very crafty Trump who appeared to have all the momentum toward his stated goal of being the nominee.
Fast forward one year to the point where, not only is Trump our president, he was savvy enough to place a neo-natal pediatric brain surgeon, Dr. Ben Carson, at the helm of the HUD division, expecting an amazing turnaround from the abysmal job of the Obama administration. In a very short time, Carson has done an amazing job at finding multi-millions of wasted taxpayer money and vaulted the HUD office to the front of the pack by his tenacious ability to get the job done. ABC attempted to manipulate Dr. Carson in an interview this week by trying to trap him into stating that the racial tensions in this country at in horrible shape and that he must be appalled at the controversy. Instead, Dr. Carson put them cleanly and succinctly in their place!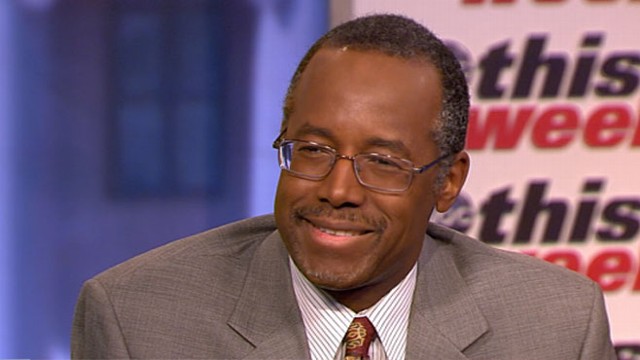 ABC News:
Americans have "allowed themselves to be manipulated into believing they're enemies," Housing and Urban Development Secretary Ben Carson says, offering his explanation for the sharp divide exposed in last month's violent protests in Charlottesville, Virginia.
"I think a lot of the Americans that get caught up in this are decent people but they've allowed themselves to be manipulated into believing that they're enemies and that they should hate each other, and that they should try to destroy each other, and this is exactly the wrong thing," Carson told ABC News' "Powerhouse Politics" podcast.
Carson, a rival of President Donald Trump's during the 2016 Republican presidential primaries who backed the businessman after dropping out, said he's encouraged by Trump's recent efforts to bridge the partisan divide with outreach to Democrats.
"I'm glad to see the president reaching out to the other side," Carson told ABC News' Rick Klein and Katherine Faulders. "Because the fact of the matter is: we're all in the same boat and if part of the boat sinks, the rest of us are going down, too.
"We need to start thinking more about the things that benefit all of us and get away from this partisanship," he added.
Carson compared the outreach to the response he saw in the aftermath of Hurricane Harvey. While his department is making mortgage and rehabilitation insurance available to those affected and providing loans for the rebuilding of infrastructure, he also pointed out that those affected areas came to each other's assistance without thought of their potentially conflicting political beliefs.
"Everybody was helping each other. They weren't asking them whether they were Democrats or Republicans," the retired neurosurgeon said. "Maybe the leaders [in Washington, D.C.] could take an example from the people themselves."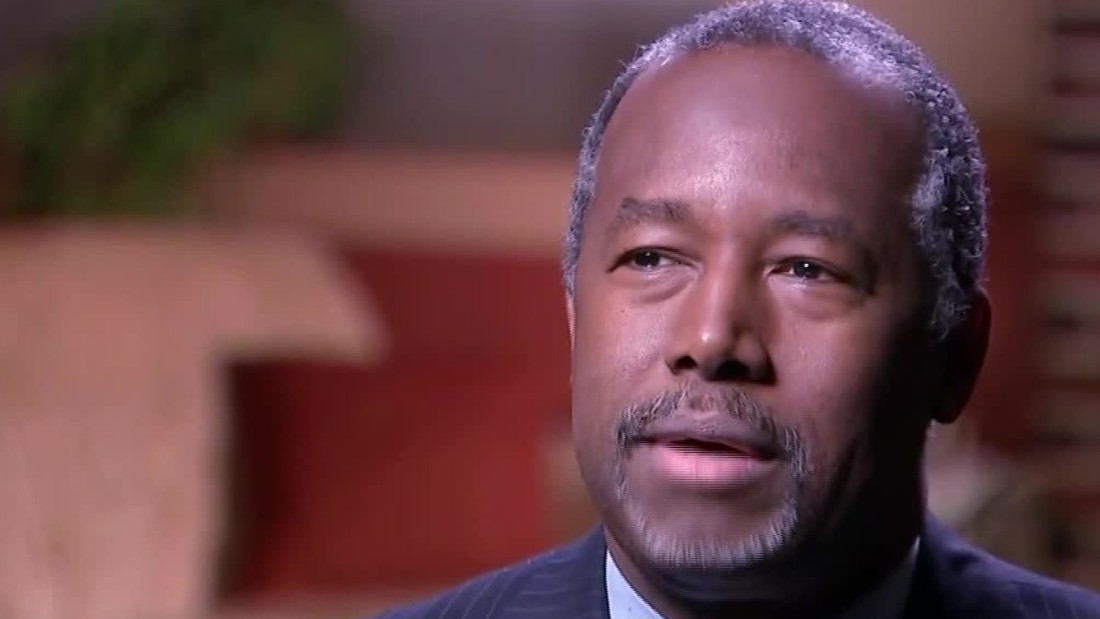 ABC News also attempted to have Dr. Carson comment on the whole Leftist-created furor over the Confederate statues, trying to see if he would break with the Trump team. As always, Dr. Carson was unflappable and commented that the states at the local level should be deciding what to do about the statues. He added that there was no wisdom in trying to erase history.
I have a ton of respect of this man. In the wake of a very well run campaign where he was basically in a solid third place for most of the campaign among an array of 17, Dr. Carson showed a gentlemanly manner that well eclipsed everyone else on the stage. Trump showed great foresight in choosing Dr. Carson for this position and this will certainly prove to be one of his better decisions at the end of four or eight years.
Source: ABC News