Once upon a time, it used to be the big habit of Republicans that, at the first sign of a troubled candidate or elected official, the Party would cut and run. It was a given. And it gave the reputation to those on the Right as being above the Left in matters of morals and principles.
On the Left, in diametric opposition, however, it was a known strategy that, the bigger the trouble the candidate was in, the more the Party would double down on said embattled candidate or elected official. In fact, Conservative talk show host Rush Limbaugh, has joked over the years that the Left sees failure as a badge of distinction; the more you fail, the bigger a hero you are.
It appears that those days are over…at least for one Florida official. While Republicans are grabbing on to any tenable finger hold in order to save their own Establishment hides, the Left is focusing much of their disdain (when not on Trump) on Debbie Wasserman-Schultz! It seems that the once-Golden Girl is now tarnished and stained!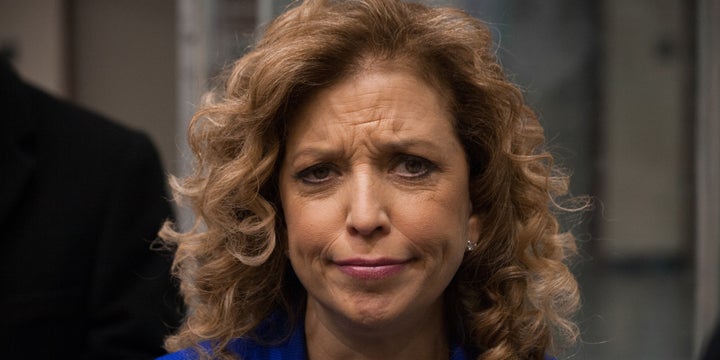 The Blaze:
Some members of the Democratic National Committee have former DNC chair Rep. Debbie Wasserman Schultz (D-Fla.) in their sights, and it all seems to be a result of her fired — and arrested — former IT aide, Imran Awan.
Nikki Barnes, a progressive DNC member from Wasserman Schultz's own state of Florida, told Politico that the DNC wishes Wasserman Schultz "would go away" along with her "negative stories."
"We wish she would go away and stop being so public by doubling down on negative stories," Barnes told Politico.
Barnes said that the DNC was in "shambles" while Wasserman Schultz was chair, and claimed that Wasserman Schultz's defense that her former information technology aide was arrested because of racial profiling doesn't add up.
"None of this makes sense," Barnes said. "It doesn't sound like racial profiling … there must have been something for her."
From Politico:
The problem with the Awan case, Barnes said, is that it's not just hurting the congresswoman. It's drawing negative attention to a party still healing after last year's shocking losses and the divisive Democratic primary in which Wasserman Schultz appeared to favor Hillary Clinton over Bernie Sanders.

"This adds to Debbie being rebranded as the Democrats' disastrous destruction," Barnes said. "Those of us on the DNC know we have to rebrand ourselves and earn the people's trust. And unfortunately Debbie's name does not scream trust. It screams power. It screams limited access. It screams WikiLeaks now. DNC lawsuit. It screams a lot of negative things to the public. That's not how we want to rebrand ourselves."
Awan was arrested July 24 at Washington, D.C.'s Dulles International Airport on several charges of bank fraud as he was reportedly trying to flee the U.S.
The bank fraud charges stemmed from an investigation of an information technology procurement scandal in the U.S. House.
Awan was the lead suspect in an ongoing criminal probe into security breaches within the House of Representatives that was launched Feb. 2. He reportedly double-charged the U.S. House for IT equipment and may have exposed sensitive House members' information online. According to previous reports, Wasserman Schultz kept Awan on her payroll, even though he had been banned from House servers by Capitol Hill security.
Wasserman Schultz only removed Awan from her payroll after his arrest.
Much of the problems associated with this situation are really deeply ingrained in the DNC, but in order to "rebrand," as they're suggesting, they desperately need a fall girl…and Wasserman-Schultz is the definitive straw-woman of the month.
If she manages to somehow be even more ostracized from the DNC because of her incompetencies and bizarre excuses, it's very likely that her last best hope will be a rescue by the Clintons. Hillary will not tolerate Debbie to go blabber-mouthing to the press about what REALLY happened.
Source: The Blaze