We've been subjected to a barrage of revelations of inappropriate and even illegal sexual conduct of late. While the reason this is happening now might be unclear, the seriousness of the matter is not. So far, the majority of these lurid accusations involve Hollywood celebrities and politicians. Most of us are not surprised at that fact.
Perhaps it's the detached or degenerate worlds in which these people often inhabit that leads to such reprehensible behavior. Or perhaps it's simply a result of the our society's decades-long immersion in the sexual freedom movement. Regardless of its source, the responsibility for the behavior remains with the individual and cannot justly be passed off on to our society.
So we have yet another example to add to those with which we've already been bombarded. A candidate for a vacant Congressional seat from New Mexico has been arrested for allegedly stalking a woman he met at a Halloween party. David Alcon, the Democratic candidate for office added to his offenses by sending her sexually provocative and lewd texts.
"Police arrested Alcon at an Albuquerque apartment complex two weeks after a warrant for his arrest was issued out of Santa Fe, reports KRQE News.
"Police said that a woman began receiving creepy and frightening text messages from Alcon after attending a Halloween party this past October in Santa Fe. The woman told police that Alcon told her he loved her and wanted to have children with her and sent her a photo of his genitals.
"The woman told police she met Alcon ten years ago and has received text messages from him before. She called police again later and said Alcon was outside of her apartment."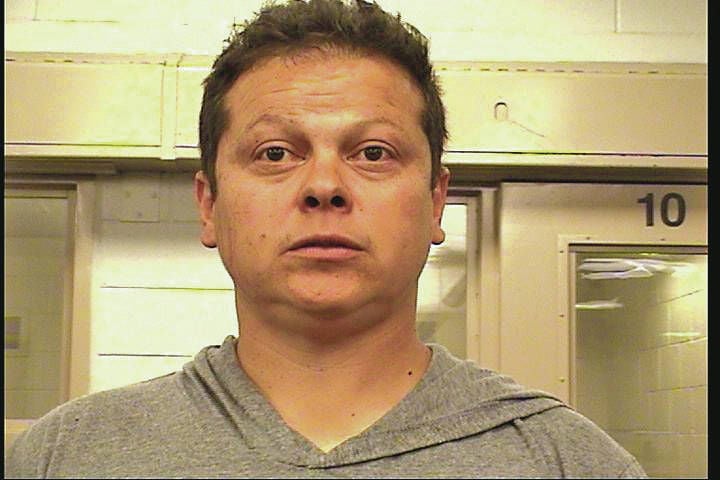 Mr. Alcon, in addition to these accusations, has quite a history as relates to his relationships with women.
"Alcon was also convicted of stalking his ex-girlfriend back in 2007. The judge in that case said the congressional candidate was 'clearly obsessed' with his ex."
What's to be said? Clearly we have a man who lacks the moral integrity to serve in Congress.
More than that, how could the radical feminists on the left countenance a man with such a history of abusing women serving as a Congressman? Have they no shame? Where is the outrage that would be clearly, and rightly, directed at a conservative? Such outrage should be directed at any such individual, regardless of their political beliefs.
Will Alcon get off the hook and win the election? If so, he would have company in Congress. But such an eventuality would remain a disgrace and an example of a society that needs seriously rethink what it values in its leaders.
Source: Daily Caller