Most laws are very simple to understand. As a result, it should be clear to anyone who breaks them that getting caught will subject such a person to legal action by agents of the government. Even in our convoluted legal system this truth manages to hold.
While some crimes are much easier to hide than others, lying about where you live should not be difficult to detect or prove, especially when you are the homeowner. While students, for example, might get away with claiming a different address to gain access to a particular school, real estate records can easily be searched to find out what properties an individual owns. From there it's a minimal task to determine place of residency. Renters' home address can be determined fairly easily as well.
A member of the Florida House, Democrat Daisy Baez, has just pleaded guilty to perjury. She claimed to live in the district which elected her when she did not. Now she gets to pay a fine and take an ethics course. Further, she is barred for running for office for a year.
"Democratic State Rep. Daisy Baez is expected to resign her Florida House seat Wednesday and agree to plead guilty to a perjury charges in a criminal case over whether she lawfully lived in her Coral Gables-area district, according to her colleagues and a draft plea agreement obtained by POLITICO Florida.
"In return for pleading guilty to the misdemeanor perjury charge and leaving office, Baez will pay a $1,000 fine, take an ethics course and serve one year of probation, during which time she can't run for public office, the plea agreement says."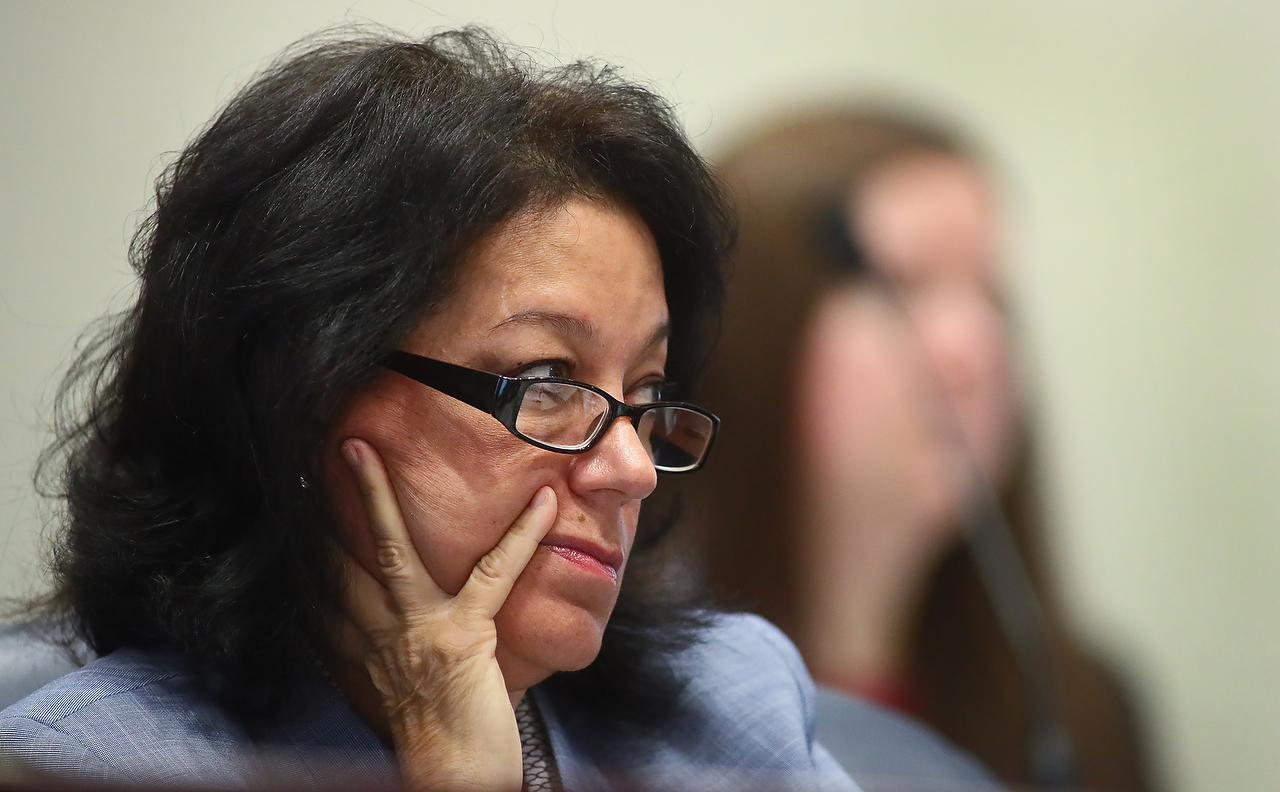 It takes a lot of guts, or some real stupidity, to lie about where you live when running for election to public office. Unfortunately, Baez is somewhat vindicated in her expectation of keeping the lie going in that nobody figured this out until she was elected and serving as a representative. Unless she moved after the election, where were the Republicans during the campaign?
And the Democrats are not happy as the loss of her seat would give the Republicans, already the majority party, a super-majority advantage.
"And many were angry with Baez because, with her gone, Democrats could have just 40 members in the 120-member chamber in the midst of the lawmaking session that begins in January. That would give the GOP a supermajority advantage in the chamber and therefore greatly weakens the minority party."
Democrats said she shouldn't have broken the law about her residency and that she shouldn't have lied about it once a House Rules complaint was initiated against her at the same time that the Miami-Dade State Attorney's Office was investigating.
"Daisy thought we were all supposed to stand by her," said one House Democrat, "But she decided to lie and fight this. You're supposed to live in your district. And you're not supposed to lie, especially under oath. Daisy did both. And now we're paying for it."
All of this proves what we already know. It does not take a genius to get elected. Sometimes just some lying coupled with a lot of nerve will do the trick.
Source: Politico