DeRay McKesson is a self-appointed Black Lives Matter leader who has raised the bar on race-baiting and race-hustling, to the point where he is now looking for opportunities just about anywhere in order to perpetuate the cycle of hatred that Black Americans have toward police officers.
Law enforcement makes it a point to go to even the very worst neighborhoods when they are dispatched simply because that is what they were trained to do. While there is always the possibility that they may walk into an extremely dangerous situation, cops do so willingly anyway, knowing full well that this call may be their last. McKesson has never made apologies for all the cops lives that have been snuffed out by people seeking to harm officers based simply on a uniform and nothing else.
A Baton Rouge Deputy officer has now enlisted the help of an attorney and the court system in order to seek damages for an incident that occurred last year in that Louisiana city.
The Daily Caller:
A victim of the anti-police shooting in Baton Rouge, Louisiana last year is now suing Black Lives Matter-associated activists for inciting violence that led to the shooting.
Prominent Black Lives Matter activist and liberal media darling Deray McKesson is mentioned in the suit, as are four other #BLM activists. It reportedly seeks at least $75,000 in damages.
The wounded cop is not named, but is believed to be Sheriff Deputy Nicholas Tullier, Associated Press reports.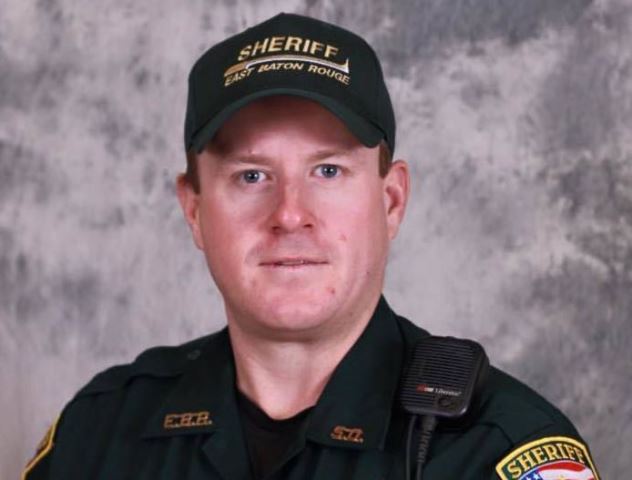 The lawsuit explicitly points out Black Lives Matter, saying, "a person violently protesting against police, and which violence was caused or contributed to by the leaders of and by 'BLACK LIVES MATTER'."
The shooter in Baton Rouge, Gavin Long, an African-American military veteran, reportedly made a manifesto before the shooting where he talked about a war between "good cops" and "bad cops" and thought he had to "bring the same destruction that bad cops continue to inflict upon my people."
Baton Rouge is incidentally also the scene of a violent clash this past week at the police headquarters where a protest group for Alton Sterling joined with the New Black Panthers and a shoving match at a barrier led to 7 arrests. Alton Sterling was a Black man who was shot and killed by police during a struggle last year at the Triple S market.
One of the officers was actually tased by a member of the group and it was caught on video. These types of situations continue to escalate year after year and are not helped in the very least by either the Democrat Party or groups like Black Lives Matter. When Democrat politicians are on the streets protesting right along with these violent groups, it's no wonder that police are still being killed.
Source:  The Daily Caller