Every few months, the issue of Hillary Clinton's alleged mishandling of classified emails on her unsecure email servers when she was Secretary of State rears it's ugly head. It ultimately reminds us that she is still getting away with crimes after many decades as a corrupt, career politician.
Democrats, like Hillary, love getting away with ignoring laws the rest of Americans are expected to obey with strict obedience. Former President Obama's intelligence agencies followed his example of ignoring laws if they made things inconvenient for him or got in the way of his agenda.
After FBI Director Comey decided that no-billing Hillary was the best course of action, the watchdog group, Judicial Watch, decided to file a Freedom of Information Act request to find out if the required damage assessment and report was made by the Office of the Director of National Intelligence on the possible ramifications of Hillary's negligence. As it turns out, they haven't so Judicial Watch has now filed a federal suit against them!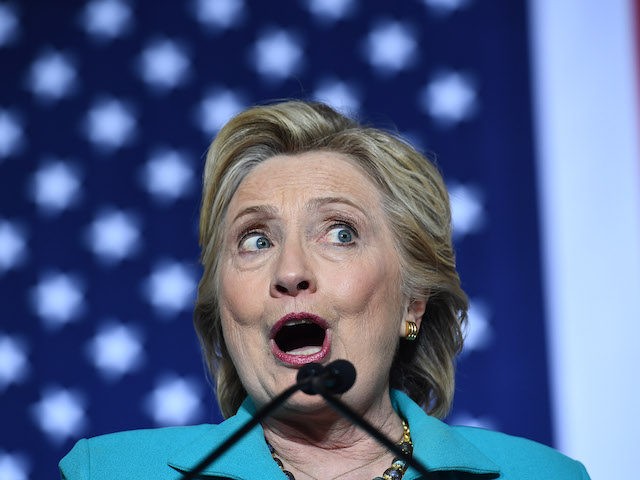 Breitbart reported:
The suit, filed in the U.S. District Court for the District of Columbia, cites the requirement in Intelligence Community Directive ("ICD") 732, issued on June 27, 2014, that a damage assessment be conducted whenever there is "an actual or suspected unauthorized disclosure or compromise of classified national intelligence that may cause damage to U.S. national security" ICD 732(D)(2) (Judicial Watch v. Office of the Director of National Intelligence et al. (No. 1:17-cv-00508)).
The suit specifically refers to FBI Director James Comey's devastating statement on July 5, 2016, concerning Clinton's use of an unsecure email account while conducting official State Department business…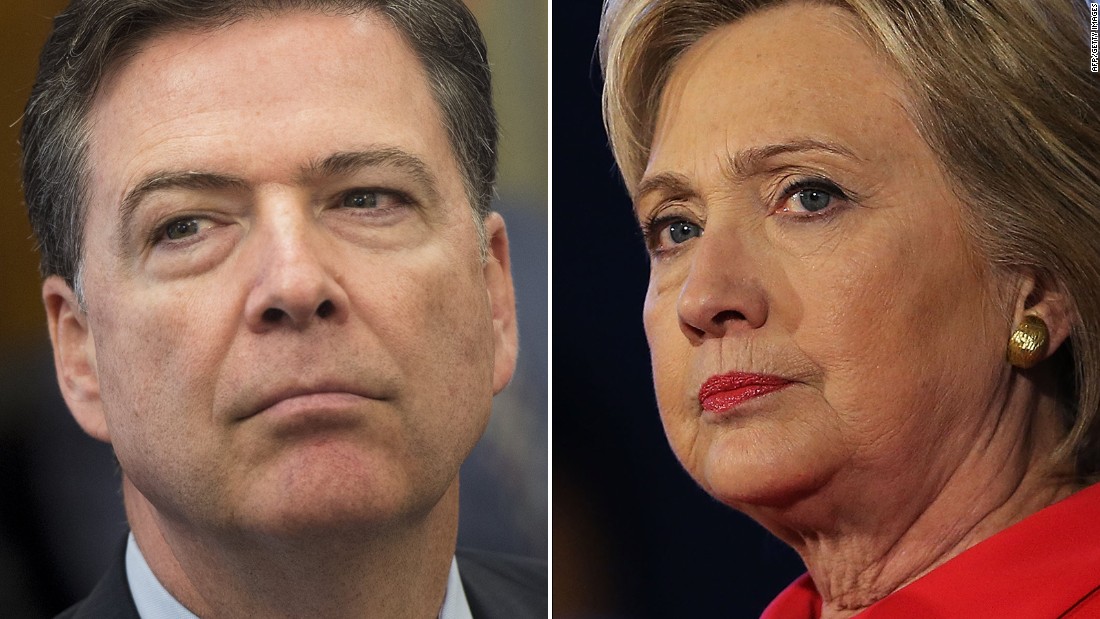 And here's what they know about them:
From the group of 30,000 e-mails returned to the State Department, 110 emails in 52 e-mail chains have been determined by the owning agency to contain classified information at the time they were sent or received. Eight of those chains contained information that was Top Secret at the time they were sent; 36 chains contained Secret information at the time; and eight contained Confidential information, which is the lowest level of classification.
The suit maintains that:
"On or about September 14, 2016, ODNI announced that no Intelligence Community-wide damage assessment into Secretary Clinton's email practices would be conducted and that no individual Intelligence Community member would conduct such an assessment."
Which is a flagrant violation of an official directive!
According to Judicial Watch, their repeated requests for information into whether Hillary's email practices damaged national security, have been ignored. Here is a breakdown of the FOIA requests made by Judicial Watch:
On September 16, 2016, Judicial Watch sent a Freedom of Information Act (FOIA) request to ODNI seeking access to records about the decision not to conduct the required assessment.
When ODNI failed to respond to the request within the time required by FOIA, Judicial Watch filed suit. As of the date of this complaint, ODNI still has not produced any responsive records.
On January 10, 2017, Judicial Watch sent a letter to then-Director Clapper, National Counterintelligence Executive Evanina, and then-Secretary John Kerry formally requesting that "the damage assessment required by ICD 732 be commenced without further delay."
As of today, JW has had no response to their January request!
It would behoove President Trump to cut the red tape and get to the bottom of this scandal if he truly intends to drain the swamp. If he does, he may end up opening a whole new can of worms and a set of problems he doesn't want to have to deal with!
But still, it needs to be done!
Source: Breitbart