Since Donald Trump became president, the mainstream news media, together with the rest of the liberal left, has been railing against him for his stance against illegal immigration and push for stronger border security.
Trump stated his intentions were to beef up the US Customs and Border Protection agency, charged with patrolling the border both north and south, especially high traffic border crossing points. So far, his efforts have paid off tremendously, as border crossings have already decreased by 70 percent!
As proof to show how important it is to have officers at the border, alert Border Patrol agents caught a woman attempting to enter the U.S. at a pedestrian borderline in Nogales, Arizona with 3 pounds of heroin strapped around her buttocks, estimated to be worth $45,000 dollars.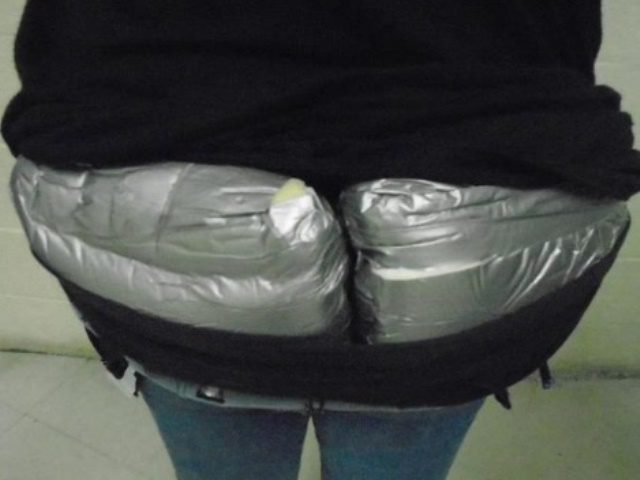 Breitbart reported:
Officers noticed something suspicious about a 47-year-old woman from Nogales, Arizona, as she attempted to enter the U.S. through the pedestrian border lines. Upon further inspection, officers discovered nearly 3 pounds of heroin strapped to her buttocks, worth an estimated $45,000.
But that was only part of the total haul Border Patrol agents confiscated at the border:
U.S. Customs and Border Protection officers also seized methamphetamine and cocaine with an estimated combined value of $410,000 at the Port of Nogales' Dennis DeConcini crossing last week.
Earlier that day, officers intercepted 22 pounds of methamphetamine, worth an estimated $65,000, in a vehicle driven by a 38-year-old woman attempting to enter the U.S. The woman, a U.S. citizen from Peoria, Arizona, hid the drugs in the rear quarter panels of her Ford SUV.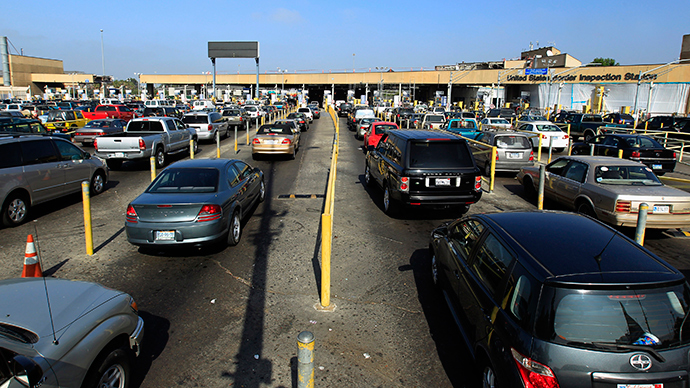 Shortly after the methamphetamine seizure, officers flagged a vehicle being driven by a 40-year-old Mexican National for secondary inspection. Officers discovered an additional 31 pounds of methamphetamine along with 2.5 pounds of cocaine worth an estimated $123,000 stashed in the vehicle's floor area.
Later that afternoon, officers made another significant seizure when a 26-year-old from Rio Rico, Arizona, was flagged for secondary inspection. In her Honda sedan, officers found 10 pounds of heroin hidden inside the vehicle's back seats, worth over $178,000.
All four suspects, along with the vehicles and narcotics, were taken into custody and turned over the Immigration and Customs Enforcement's (ICE) Homeland Security Investigations (HSI).
The Border Patrol agents are doing the best they can do with the manpower and resources they have, which is a heck of a job! But just think what they could do with double the manpower, double the resources and a wall. The benefits are obvious!
Source: Breitbart