Illegals, you'd better be running.
I mean, you'd better be running back to your home country.
Why? Because our new president, Donald Trump believes in enforcing the immigration laws we have on the books, and is working alongside U.S. Immigration and Customs Enforcement to make sure that criminal illegal aliens are rounded up and deported.
From Fusion:
Immigration officials announced last week they detained at least 367 individuals in a series of raid operations—nearly one a day—across the country. 
The arrests were announced throughout the week starting last Monday when U.S. Immigration and Customs Enforcement (ICE) officials said they arrested 153 individuals in South Texas during a 12-day operation that ended last month.
On Tuesday, ICE said 75 individuals were arrested in a three-day operation in North Texas. Then, on Wednesday, ICE said 82 individuals were arrested over the course of five days in Virginia, Maryland, and the District of Columbia. In the New York City area, there were 31 individuals picked up in three days. And finally, on Thursday, ICE said 26 individuals were detained in Colorado and Wyoming over four days. 
ICE's Fugitive Operations division conducts raids on a daily basis, but the operations announced last week—in which multiple teams of agents go into a city simultaneously—have been rarer.
The agency said the operations focused on arresting "criminal aliens, illegal re-entrants and immigration fugitives." These talking points are similar to the ones ICE used during the Obama administration to justify deportations, except now we know that was misleading: people without records were also detained and deported. And now the Trump administration is using that same line to conduct what appears to be more raids more often. Indeed, in at least one region of the country where raids were conducted last week, a majority of immigrants detained were charged with non-violent offenses.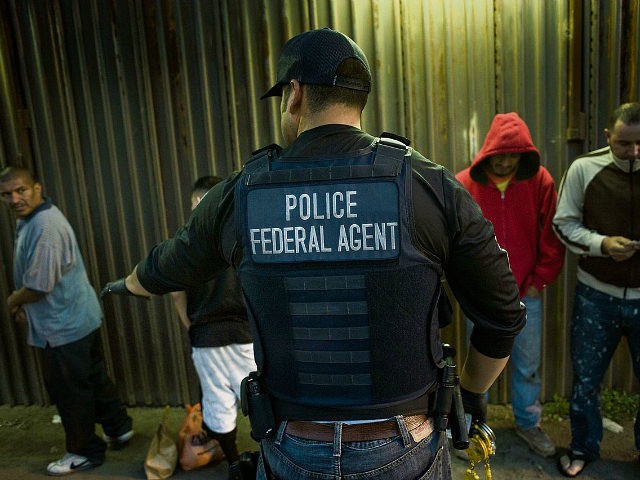 Each press release sent out last week highlighted the violent and horrific crimes carried about by some of the people arrested. There were individuals convicted of rape, sex trafficking, and child abuse, ICE said.
America was smart to elect President Trump in November. If Hillary had won, we would be stuck with the same blind approach to illegal aliens, both those that broke the law by entering the country illegally, and those who took it a step farther and committed serious crimes alongside crossing the border.
Now, with the president working to protect our nation from further violence from those who do not belong here, America will truly be made safe again!
Source: Fusion