We can keep this simple. When deciding whether to make an attempt to enter the U.S. illegally, aliens will consider both their likelihood of getting past border control agents as well as the likelihood that if they do make it into the country that they will be apprehended and deported.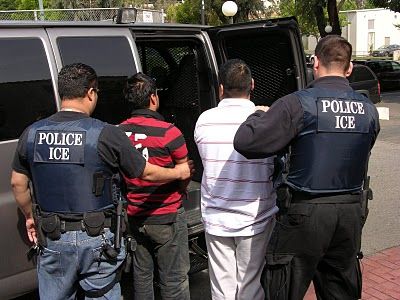 As these calculations generate increasingly dismal prospects for those who would attempt to enter out country in violation of our immigration laws, you would expect the number of attempts drop.
This is just what is happening. Since President Trump took office, border patrol apprehensions have dropped by 70% from what they were during the Obama administration as people increasingly give up on trying to enter the US illegally. The numbers are stunning, and are a testimony to the effectiveness of President Trump's policies.
"Overall, 11,129 people were apprehended trying to sneak across the U.S.-Mexico border in April, down from 12,196 people in March and a significant drop from 43,251 people in December, before President Trump took office."
And border patrol officials are very specific in describing what is happening:
"'A lot of the discussion about changes in our enforcement policy and the way we are going about doing business, we believe that has deterred people,' said Department of Homeland Security spokesman David Lapan in a briefing at Immigration and Customs Enforcement headquarters Tuesday. 'When you get here it is likely you are going to get caught, you are going to be returned to your country.'"
None of this is complicated. When those who are considering breaking a law come to the conclusion that their likelihood of success is minimal and declining, you are going to get few attempts at breaking the law.
And this is a team effort. Keep in mind that not only are law enforcement efforts being strengthened at the border, but policy changes have made it more likely that those who did get here illegally will be apprehended and deported. None of this is encouraging news to those who might consider entering our country illegally.
President Trump is working to make America safe again, and the left either needs to get on board in protecting Americans or get out of the way.