America and Americans were under assault during the entire eight years of Barack Obama's presidency, but there was no government official, or law enforcement officer that could come to our aid or stand for us because of the irresponsibility one person: Barack Hussein Obama himself!
His "open borders" and "catch and release" policies towards illegal immigrants not only jeopardized America's national security, but it also put in place a system that would allow the victimization of American citizens at the hands of criminal illegal aliens for years to come.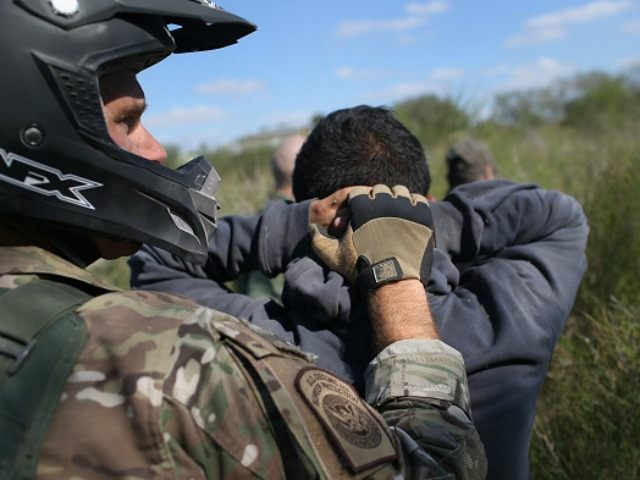 We are now starting to see the results of those policies. Our school children are no longer safe in the halls of their own schools!
From Breitbart:
An alleged rapist was delivered from Central America to a school hallway in Maryland by former President Barack Obama's policy of treating economic migrants as if they were victims of crime, said an expert on illegal immigration.
"The only reason the older youth, Sanchez Milian, was in the country at all was because of the Obama administration's catch and release policies that allowed him to be resettled in Maryland (with the support of taxpayers), with few questions asked," the Center for Immigration Studies' Director of Policy Jessica Vaughan told Breitbart News.
"Few groups of illegal immigrants have left such a violent mark in our community as these so-called unaccompanied minors—they are almost like modern day Marielitos (the Cuban inmates released by Fidel Castro decades ago)," she said. "Dozens have been arrested for violent crimes in Maryland, New York, Massachusetts, Virginia and Texas."
The heinousness of the crime is absolutely unfathomable when we find out where it happened:
Police arrested two illegal alien suspects, 18-year-old Henry E. Sanchez Milian and 17-year-old Jose Montano, on Thursday after staff at Rockville High School in Maryland reported a sex attack on a 14-year-old freshman who had just escaped her alleged assailants. Sanchez Milian is a citizen of Guatemala.
An immigration detainer request has been placed on Sanchez Milian, but ICE officials will not comment on Montano's case, since he is still a minor. Both suspects face "first-degree rape and two counts of first-degree sexual offense," according to WTOP.com.
As the father of three grown daughters, I could not contemplate how I could've raised them in today's lawless and violent society!
I am sickened by what I see in the news on a daily basis and all of it enabled by the most lawless, self-absorbed and egotistical man to ever occupy the Oval Office! And now our children are paying for lawlessness of the Left.
Source: Breitbart