We often think of the dangers presented by illegal migrants as ones where they commit violence against Americans or perhaps engaging in criminal behavior such as drug-smuggling. While these are valid concerns, they are not the only ones.
Some illegal immigrants do go on to engage in violent crimes. Others choose to take over what appear to be legitimate businesses and corrupt them thereby representing a somewhat different danger to Americans from their violent cousins.
As an example, two siblings who are Mexican nationals and who entered our country illegally have been charged with selling counterfeit automobile air bags from their home in New Mexico with obvious dangers to auto owners.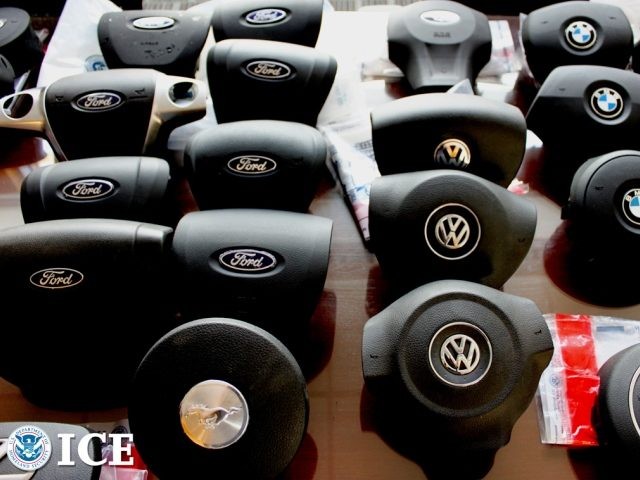 "Federal prosecutors charged Dina Gonzalez-Marquez, 23-years-old, and Emilio Gonzalez-Marquez, 21-years-old, both Mexico nationals, with trafficking counterfeit vehicle airbags out of their Albuquerque, New Mexico, home, according to an Immigration and Customs Enforcement (ICE) news release."
"The indictment charges the siblings with conspiring to traffic in counterfeit goods and two counts of trafficking in counterfeit goods."
What makes this crime especially egregious is the fact that their counterfeit products directly put people in danger of serious physical injury. "'Selling counterfeit life-saving devices, such as airbags and airbag components, is an act of reckless disregard for the safety and well-being of others,' special agent Waldemar Rodriguez said."
The seriousness of this offense is illustrated by the potential punishment they might receive from a court. "[E]ach face a maximum prison sentence of 10 years, as well as a possible $2 million fine. The siblings are currently in federal custody and are awaiting court hearings."
We can be very pleased that ICE captured these two before they could sell even more parts that could result in serious injury or death to motorists. The other aspect of this case for which we can be grateful also serves as a warning. At least they were not plying their trade from a sanctuary city.
Think about that one for a while.