One of the many areas where President Trump excels is in his dealings with other businesspersons. In fact not only is making such deals how he made his billions, but his techniques have been the subjects of his best selling books. So when it comes to dealing with international businesspersons, he really is in his natural environment.
In contrast, dealing with politicians, especially those with leftist leanings, must be a burden for the man. They operate in a different universe from not only Mr. Trump but from most of us. Their success is not measured by building successful enterprises or working for one, but often comes from cutting deals to enhance their power and their ability to get votes. Such deals are not always in the nation's interest, and sometimes they don't even make sense.
Wisconsin and Michigan are now the beneficiaries of President Trump's business talents. The global firm Foxconn, based in Taiwan, has invested $10 billion in Wisconsin and is now about to invest billions in Michigan. Note that Michigan desperate needs jobs for its people, and those in the legislature as well as the governor cannot be unhappy about the potential for increased tax revenues.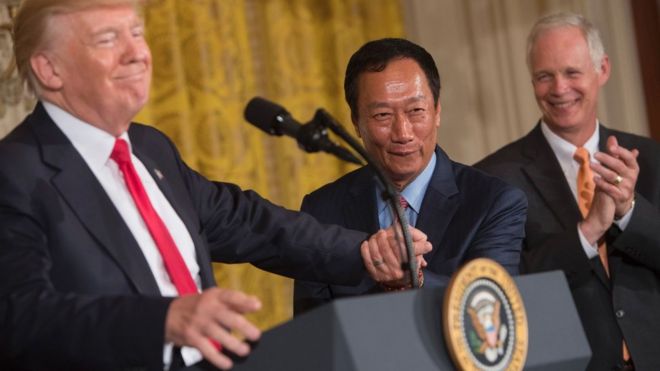 "Taiwan-based Foxconn Technology Group, the world's largest contract manufacturer of consumer electronics, is reportedly planning a multibillion dollar investment in Michigan.
"The investment, first reported by the South China Morning Post, comes a week after the electronics giant announced a $10 billion plant in Wisconsin.
"The new investment will focus on automated vehicle technology, according to Foxconn founder Terry Gou."
This is great for those who are seeking new jobs or better jobs in Michigan. As part of the old "rust-belt," an injection of high-tech manufacturing is a blessing to the residents of that state.
"President Donald Trump welcomed Foxconn executives to the White House July 26, where he announced a technology and manufacturing initiative.
"During the meeting, Trump praised Foxconn for investing in the U.S.
"'Foxconn joins a growing list of industry leaders who understand that America's capabilities are limitless and that America's workers are unmatched, and that America's most prosperous days are just ahead,' the president said alongside Gou at the time."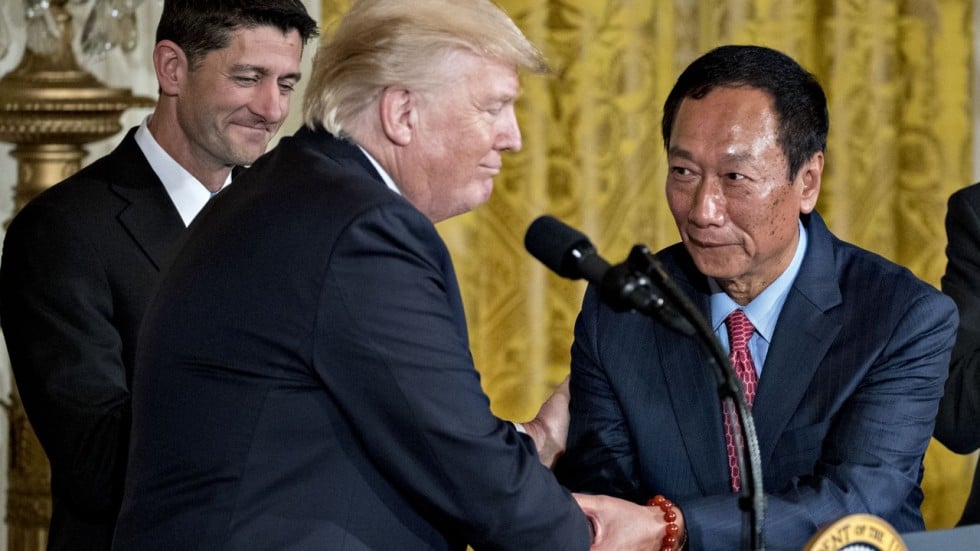 This is nothing but good news for everyone except those on the left who want to maintain a permanent underclass to whom they can vote welfare benefits in return for those individuals' votes in the elections. That's a crass way of putting the approach of liberal Democrats, but it's not far off.
What those who criticize President Trump and who wish to expand the welfare state either don't understand or refuse to acknowledge was well explained by Margaret Thatcher when she noted that socialism works until you run out of other people's money.
Congratulations to the working people of both Michigan and Wisconsin as well as to President Trump. This is precisely the sort of thing that will Make America Great Again.
Source: Daily Caller