She's baaack!
Most of us heaved a big sigh of relief when it wasn't Hillary Clinton reciting the Oath of Office on Inauguration Day, but we all knew she wouldn't go away that easily.
Hillary jumping back into politics is not what we wanted to hear, and the four words that has conservatives furious is that she has now deemed herself, "part of the resistance."
Politics is in her blood and since she can't become the empress of America, she'll have to make do with just being a great big pain for as long as she is capable of standing in front of a microphone and a TV camera to spout her personal socialist philosophies to the ignorant masses of snowflakes still hurting from her loss in the election.
Hillary's next act will be to form a political action committee (PAC) to get new leftist candidates all pumped up for the upcoming 2018 midterm elections, even though she has no plans to run for office herself. She will most likely be agitating for resistance against any and all things Trump!
From Independent Journal Review:
Former presidential candidate Hillary Rodham Clinton will be launching a political action committee (PAC), Axios reports. The PAC will seek to aide candidates for the 2018 midterm elections but, according to Axios, is reportedly not a mechanism for Clinton to run for office herself.
The goal of Clinton's new organization will be to enable her "acting as a catalyst" for the enthusiasm within the Democratic Party that has sprouted since President Donald Trump won the White House in November.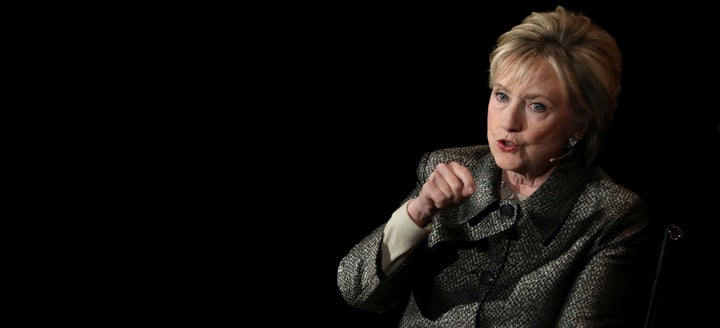 Sources have told Axios that while Clinton will not go looking for avenues to criticize Trump, she will not back away when opportunities present themselves.
In speeches since the election, Clinton has not been afraid to attack the president. This week, she sat down with CNN's Christiane Amanpour, where she called herself "part of the resistance" and explained her thoughts on why she lost the election.
Clinton also reminded people that she did win more votes than Trump, and in past speeches, she has made off-the-cuff statements about alternative facts.
Clinton also spoke at Planned Parenthood's 100-year anniversary gala this week. In addition to the PAC, Clinton is also returning to the paid-speaking circuit and is working on a book.
Whenever former career politicians end their terms or get voted out of office and lose their income from sources like philanthropic organizations (aka Clinton Foundation), they have to make a living somehow so what do they fall back on? Why, speech making and book writing, of course!
Of course, heading up a political action committee that survives on donations is another way to earn a living! You wonder how quickly scandals will follow her as she runs a PAC! Enough to get her to prison? Let's hope!
Source: Independent Journal Review