Where does one start when describing the reasons why Hillary lost the 2016 presidential election? The most obvious and glaring reason is that she is an egotistical, self-indulgent, obnoxious, lying criminal, with delusions of godhood! Did I get them all?  Let's just sum it up by calling her a DC swamp rat that needs to be drained!
Of course, Hillary is never at a loss for excuses and people to blame her failures on. But the truth is, she did it to herself and her past is catching up with her. Justice always finds a way to manifest, and in her case, being abandoned by her own party is a good start.
Now that Hillary has unloaded all her frustrations on everybody within hearing distance, Democrats are ready for her to fade away into the sunset and make room for some new talent that is a little more amicable. One Democrat put it this way: "But part of the problem she had was she didn't have a vision for the Democratic Party, and she needs to now take a break and let others come to the forefront."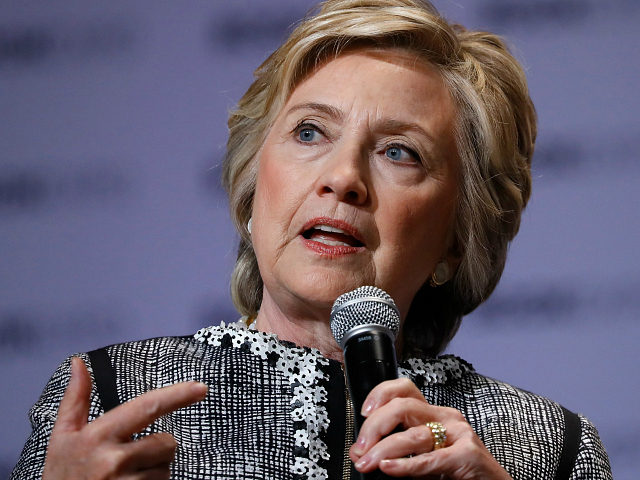 From Breitbart:
Democrats are reportedly fed up with Hillary Clinton's litany of excuses for losing the 2016 election and are asking her to step out of the limelight.
The consensus among former Clinton aides, former Obama aides, and Democratic strategists is that Clinton's remarks blaming the Democratic National Committee and others for her election loss are hurting her image and the image of the Democratic Party, the Hill reported.
"She's apparently still really, really angry. I mean, we all are. The election was stolen from her, and that's how she feels," one longtime Clinton aide said.
"But to go out there publicly again and again and talk about it? And then blame the DNC? It's not helpful to Democrats. It's not helpful to the country, and I don't think it's helpful to her," the aide added.
It's easy to see Hillary was so shocked by her loss, by all predictions should have been a huge victory, that she is still trying to understand it. Clearly, playing the blame game is the only way her ego can process it.
Clinton has also gone on-the-record blaming former FBI Director James Comey, the Russians, the press, her primary and general election opponents, and even sexism for her election loss.
Now many of her fellow Democrats want her to step aside before she does more damage to the Democrat party:
 Some aides and strategists think Clinton needs to step out of the spotlight entirely and let new leaders in the party take up that role.
"If she is trying to come across as the leader of the angry movement of what happened in 2016, then she's achieving it," said one former senior aide to Obama. "But part of the problem she had was she didn't have a vision for the Democratic Party, and she needs to now take a break and let others come to the forefront."
We would all be happier if Hillary didn't have her face stuck in every camera within her vicinity ! We've had enough of her to last a lifetime!
Will Hillary just go away? Not likely, since she has a book to promote now that is coming out this fall. The question now becomes, what desperate attempts will the Democrats make to force Hillary out of the limelight? Only time will tell.
Source: Breitbart