No organization functions without the ability to hold some matters in confidence. While the government has a special obligation to the public, that does not mean that everything that is done within every part must be public knowledge. That's obvious.
Those who break that confidence, especially for private gain need to be fired. It's just that simple.
Assistant Press Secretary Michael Short is a close associate of Chief of Staff Priebus, and there have been questions about his integrity when it comes to keeping confidential information private. In fact, there have been some murmurings as to whether Mr. Priebus has displayed the utmost in fidelity in such matters. Now Michael Short has been fired by the new White House communications director Anthony Scaramucci. The question remains as to who else might be on the chopping block as President Trump seeks to plug the leaks that have plagued his administration. Could Priebus, himself, be next to go?
Breitbart reports that "[s]uspected leaker Michael Short has been terminated from the White House communications office.
"Short, an ally of White House chief of staff Reince Priebus and now former Press Secretary Sean Spicer—who resigned last week—was terminated on Tuesday by new White House communications director Anthony Scaramucci.
"Politico's Tara Palmeri was the first to report the news.
"'Newly appointed White House communications director Anthony Scaramucci said on Tuesday that he plans to dismiss assistant press secretary Michael Short,' Palmeri wrote on Tuesday morning. 'It would be Scaramucci's first step toward shaking up the communications shop, which has been dominated by former Republican National Committee staffers loyal to White House chief of staff Reince Priebus, a former RNC chairman.'"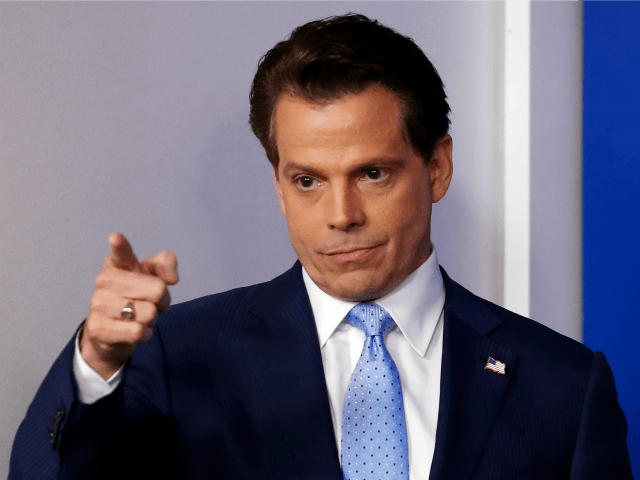 It's about time. Small leaks can sink a big ship if there are enough of them, and hopefully Mr. Scaramucci will be able to locate and fire those who lack the fidelity to maintain confidentiality, and will put enough fear in the rest of them to make sure that they think twice before they disclose confidential information for ego gratification or personal gain.
Source: Right Wing News