There are enough investigations going on in Washington to make one wonder how legislators have time for anything else. Much of this work is done by a Special Counsel as well as FBI staff. But there are a lot of Congresspersons and Senators involved with investigations as well. If you'd prefer that Congress really not do much at all since much of what they do is unhelpful, you might find this situation to be a plus.
A number of these investigations surround the Pakistani Muslim IT staffer scandal. This would be where several Muslims, related to each other, served as IT staffers for a few dozen Democratic Congresspersons, most notably Debbie Wasserman Schultz, who inexplicably kept the ring leader of this group on her staff until the day the FBI arrested him as he was trying to flee the country.
Imran Awan, the leader of this team, is under federal indictment. His wife, Hina Alvi, had managed to leave the U.S. for another country. She was part of the IT team as well, and we now learn that she is returning to the US that she might be arraigned by federal authorities. So, we now have even more unanswered questions in a case that just keeps getting larger.
"A former House Democrat tech staffer who fled the country to Pakistan while under criminal investigation has struck a deal with federal officials to return to the U.S. and appear at an arraignment, according to court documents.
"Hina Alvi is the wife of Imran Awan, and both face charges of conspiracy and bank fraud. Both worked for Democrats for several years, and Awan worked directly for Rep. Debbie Wasserman Schultz, D-Fla., when she was chairwoman of the Democratic National Committee."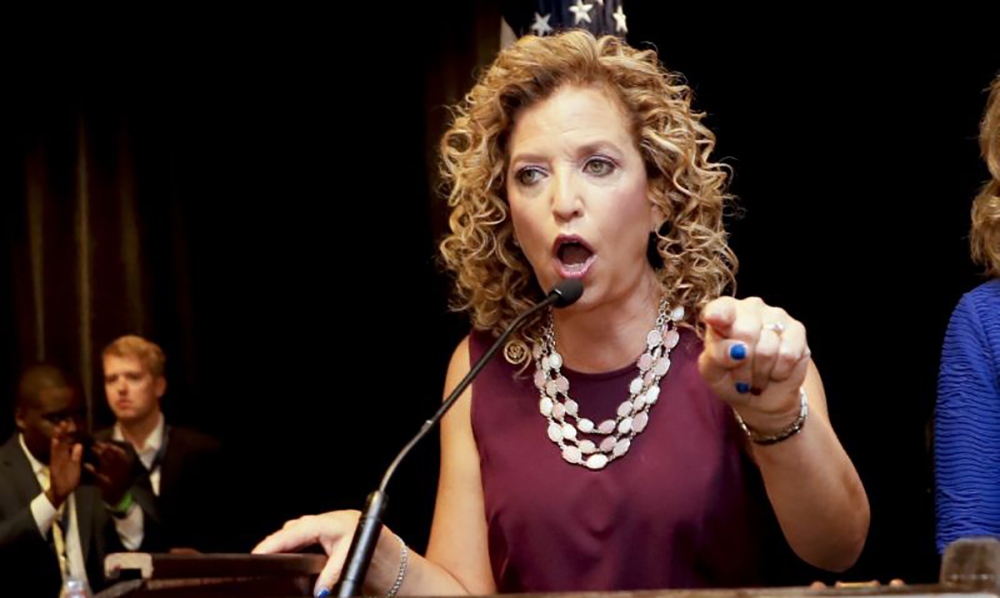 The first question is why did she flee the U.S.? The next question is why is she returning and turning herself in to federal authorities?
"Alvi, and Awan in particular, are the focus of investigations by the FBI and Capitol Police regarding irregularities for purchases of some computers and other equipment which was later discovered to be missing. The pair, and their associates, could have had access to sensitive government information over the years.
"In July, the Daily Caller reported that the FBI seized smashed hard drives from Awan's home.
"Despite the computer-related interests, Awan and Alvi are facing charges in which federal officials claim that they used false information to obtain home equity lines of credit, and intended to send the money overseas."
We'll finish one of those thoughts with a disturbing possibility: "could have had access to sensitive government information for years." Yes, and they could have sold classified information to nations hostile to the United States for years.
If you've followed this at all, you know there are way too many irregularities to presume that anything other than a major spy ring was in operation right under the noses of maybe forty Democratic Congresspersons including the former chair of the DNC.
Try selling this one as just a coincidence. It won't fly.
Source: Washington Examiner