Since President Trump fired James Comey from his position as FBI Director, numerous names have circled around as a possible replacement for Comey.
Currently Deputy FBI Director Andrew McCabe has taken over in the interim, but his background is questionable, as he has democratic ties to Hillary. So clearly he's not suitable to be a permanent replacement.
Americans across the country have been pushing for the like of Rep. Trey Gowdy to take over, as he so masterfully took down Hillary in the Benghazi committee hearings.  However, in meeting with Attorney General Jeff Sessions over the weekend, Rep. Gowdy feels that his best vocation right now is to continue his work in the House of Representatives. But Rep. Gowdy made sure to inform Sessions of the type of person they should and need to hire for that important position.
From The Daily Caller:
South Carolina Rep. Trey Gowdy said Monday that he informed Attorney General Jeff Sessions over the weekend that he is not the right person to take over as FBI director.
Gowdy, who was widely speculated to a top contender to replace Jim Comey, said that he met with Sessions on Saturday and spoke with him a second time Monday to discuss the open position.
"I shared with him two things: (1) the qualities I believe are indispensable for our next FBI Director to possess, and (2) my firm conviction that I would not be the right person," Gowdy said in a statement of the meeting, which was also reportedly attended by Deputy Attorney General Rod Rosenstein…
In addition to Gowdy, Trump and Sessions are reportedly considering another Republican lawmaker for the FBI post. Texas Sen. John Cornyn has been floated as a possible replacement for Comey.
A partisan pick like Gowdy or Cornyn would likely have difficulty passing Senate confirmation given the circumstances surrounding Comey's firing. The Obama appointee was leading the investigation into potential collusion between the Russian government and Trump campaign advisers.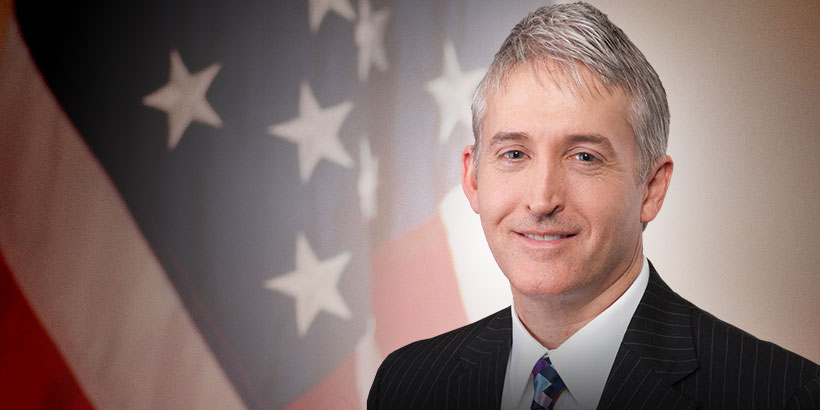 Although I am disappointed that Trey Gowdy will not be President Trump's pick for FBI Director, I am glad to see that Gowdy had some input and influence on the next director's qualifications.
I cannot wait and see who the president's pick will be! How about you? Who would you like to see in this office? Comment below!
Source: The Daily Caller