When FBI Director Comey started the investigation into Hillary Clinton's classified emails, the first shoe dropped after Comey made the decision that Hillary shouldn't be held criminally responsible for the way she handled classified information.
But since then, the investigation has taken another turn, as more names have surfaced of those who also may have mishandled those emails. Notably, Huma Abedin and Anthony Weiner. In the investigation, it was revealed that some of those emails made it onto Anthony Weiner's laptop, and the big questions have become: how and why they got there?
That is when the second shoe dropped. Originally, in November of 2016, Huma Abedin testified she had no idea how those emails could have gotten onto her, then, husband's laptop. However, last Wednesday Comey stated during a Senate Judiciary Committee hearing on FBI oversight that Abedin had a "regular practice of forwarding e-mails" to Weiner's computer!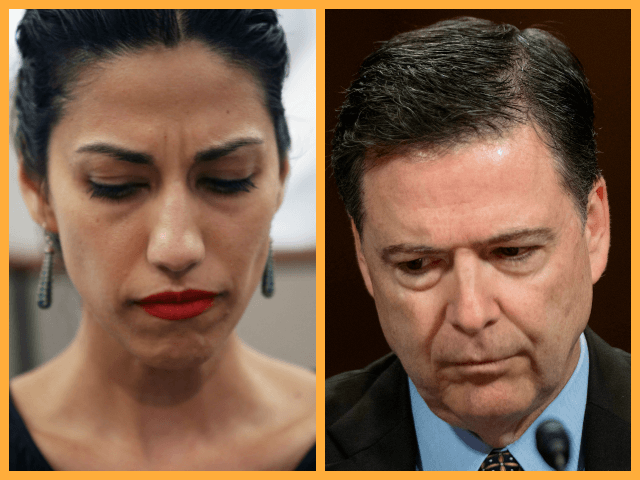 She lied! Huma is toast!
Breitbart reported:
Missing from much of the news media coverage of FBI Director James Comey's testimony last week that long-time top Hillary Clinton aide Huma Abedin regularly forwarded classified emails to her husband, Anthony Weiner, is that the revelation directly contradicts Abedin's own claims from last November about how the emails famously made it to Weiner's laptop computer.
During last Wednesday's Senate Judiciary Committee hearing on FBI oversight, Comey stated Abedin appears to have engaged in a "regular practice of forwarding e-mails" to Weiner's computer, possibly for him to print out.
According to Abedin's lawyer, Karen Dunn, Abedin claimed no knowledge of how the emails reached Weiner's laptop:
Dunn claimed that Abedin did not know how the emails could have reached Weiner's device and only learned about the possibility of emails being on Weiner's laptop via media reports.
"She only learned for the first time on Friday, from press reports, of the possibility that a laptop belonging to Mr. Weiner could contain emails of hers. While the FBI has not contacted us about this, Ms. Abedin will continue to be, as she always has been, forthcoming and cooperative," Dunn said in the statement.
Politico further quoted a "source familiar with Abedin's account" as stating that, according to Politico's portrayal, that Abedin "has told colleagues she was taken aback when she learned that the FBI found her emails on a laptop belonging to her estranged husband, Anthony Weiner, and doesn't know how the messages got there."
That's a far cry from Comey's testimony that Abedin appears to have regularly forwarded Clinton emails to Weiner.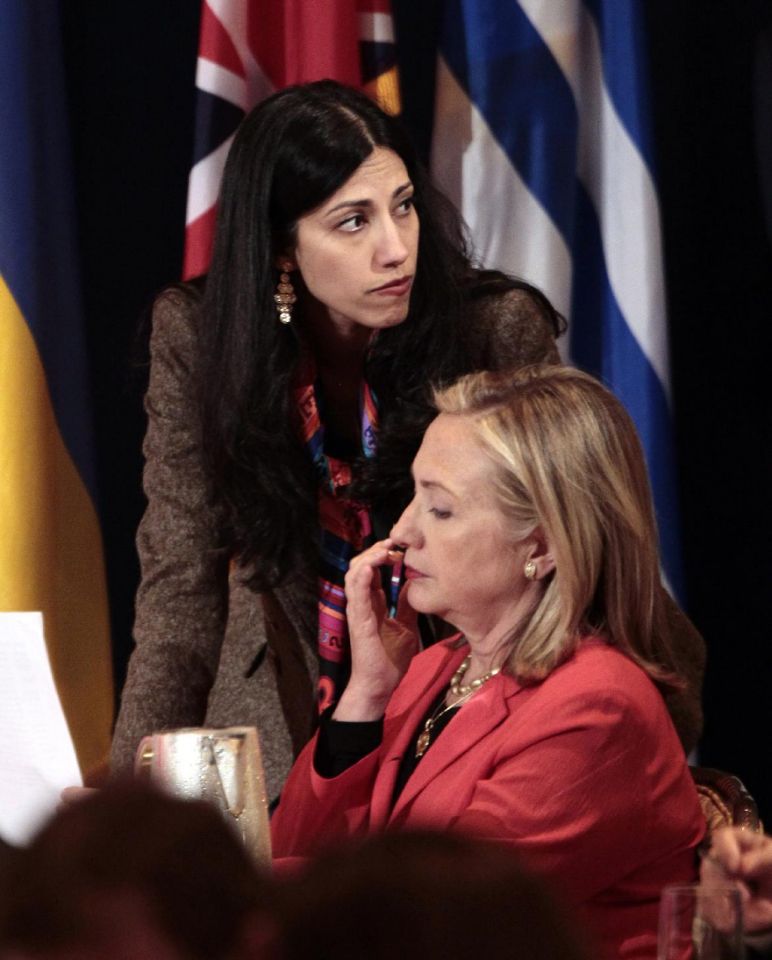 So, Ms. Abedin has been caught red-handed in a lie worthy of incarceration in federal prison. How many more of Hillary Clinton's associates will have to take a fall for her? It's obvious that Abedin only did what Hillary instructed her to do and this should fall in Hillary's lap!
It's way past time for the Clinton cartel of corruption to be brought down. Maybe this time? Who knows?
Source: Breitbart