It comes as no surprise that the Israeli-Palestinian conflict remains as intractable as ever. Even some of the most basic of issues remain unresolved after decades of fruitless negotiations. After all this time, and essentially no progress, what is to be done?
This dismal situation and the reality that a decision cannot even be made on whether a two-state or one-state solution will be pursued further reinforces the hopelessness of this quagmire. So, where are we going from here?
Lately, President Trump has suggested that a one-state solution might be the answer. And Israeli Prime Minister Benjamin Netanyahu confirms that the one-state solution is the best.
This has created controversy and contributed to virtually all Congressional Democrats sending a letter to President Trump asking him to continue to pursue the two-state solution. "With 187 of 193 voting Democrats signing, the letter to Trump released Friday is a pointed reminder of how divided the parties remain on how to define pro-Israel. It comes on the eve of an American Israel Public Affairs Committee conference that the lobby had hoped would be a signal of bipartisan support for Israel."
Historically, the White House, Congress, and major American-Jewish organizations have favored a two-state solution, often referred to as two states, living side-by-side in peace and security. That sounds very nice, but getting it to happen has proven illusive to say the least.
Most all legislators wish to be on the record as pro-Israel. Either those are genuine beliefs of theirs, or they just recognize the formidable power of the Jewish lobby. Either way, the result is the same. But, consistent with the rest of this mess, just defining what pro-Israel means is a problem. Can you be pro-Israel and support either a two-state solution?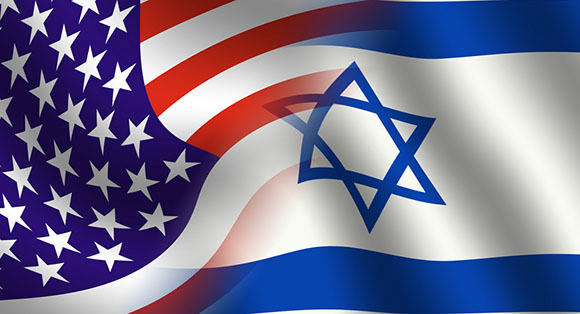 Here's an except from the letter from essentially all House Democrats to President Trump: "'It is our belief that a one-state outcome risks destroying Israel's Jewish and democratic character, denies the Palestinians fulfillment of their legitimate aspirations, and would leave both Israelis and Palestinians embroiled in an endless and intractable conflict for generations to come,' said the letter, signed by 191 members."
It must be pointed out that the attempt to create a two-state solution has "left both Israelis and Palestinians embroiled in an endless and intractable conflict for generations already." One would think that if that system would have worked, given the diversity of political leadership in both Israel and the U.S. that has prevailed over that time, that some real programs should have been made.
It hasn't. Hence the two-state solution is rightly called into question. And, once again, the Democrats are on the wrong side of the issue.
Source: Breitbart