Fusion GPS has been at the center of a firestorm as you have undoubtedly already heard in the Trump Dossier investigation, where the company hired ex-British spy Christopher Steele to dig up dirt on Trump as it relates to Russian collusion. Unfortunately, Steele, who was a Russian expert, having been in the country for many years, was only able to concoct an incredibly ridiculous fictional account of Trump's collusion and presented that as unconfirmed and unverified evidence.
Once the Dossier entered the hands of the Fusion GPS people, it inexplicably then appeared in the possession of Senator John McCain who practically tripped over his tongue on his way to the FBI headquarters to turn it over to James Comey. At that point, Comey was able to "brief" both Trump and Obama, pre-inauguration, on the types of comically false information that they may encounter during their time in office. This was enough for the Fake News Industrial Complex, which switched into overdrive as the "briefing" became an "accusation." Of course, this was Comey's intention all along, because a leak of the so-called "briefing" opened up a torrent of false and misleading charges against Trump.
The most amazing part of all this was the fact that the FBI used this Dossier as its main catalyst for its investigation into Trump-Russian collusion! Two of the three co-founders recently were asked about who had hired Fusion GPS to concoct this story and the two immediately pled the Fifth, refusing to answer any questions. A subpoena of the bank records was submitted by the House, but Fusion GPS said, "not so fast" and entered a counterclaim to block that access. Now, the third partner, Glenn Simpson, has met with House members and agreed to not plead the Fifth and answer questions in the case!
The Daily Caller:
Fusion GPS founder Glenn Simpson struck a deal on Wednesday to testify voluntarily before the House Intelligence Committee next week to discuss his opposition research firm's involvement in the Steele dossier.
Simpson and his lawyer met with members of the committee for several hours to hammer out a deal for his closed-door testimony.
The Daily Caller was informed that Simpson had indicated prior to Wednesday's meeting that he would plead the Fifth during his deposition, just as his two co-founders, Peter Fritsch and Thomas Catan, did during interviews last month. But as part of the deal struck Wednesday, Simpson will not plead the Fifth.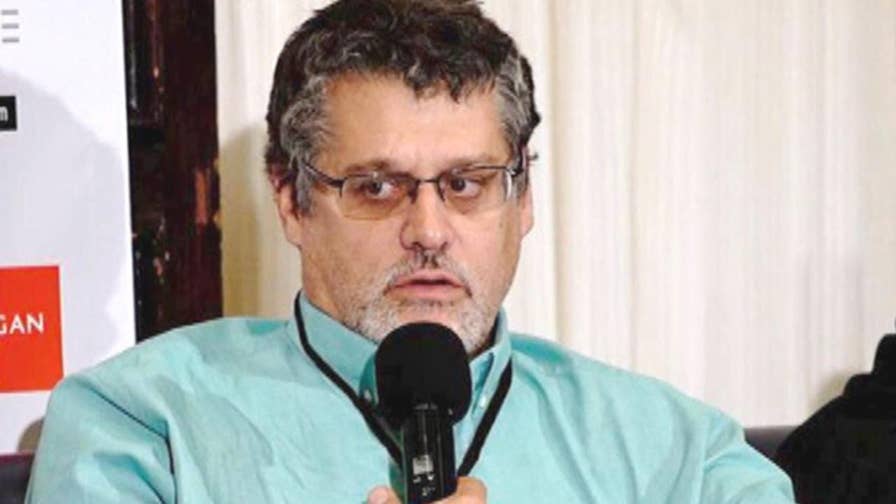 Simpson's move comes amid a tense legal battle over Fusion's bank records. On Friday, Fusion filed papers in federal court in Washington, D.C. asking a judge to issue a temporary restraining order preventing its bank from releasing records related to financial transactions it has had with "any law firm, 'media company' or journalist with which it has worked."
The House committee issued a subpoena early last month to Fusion's bank for records over the past two years. The panel hoped to identify the political clients who hired the firm to investigate Trump.
Fusion's two Trump-related clients came forward late last month as it appeared that they would be revealed in the bank records.
Perkins Coie, the law firm that represented the Hillary Clinton campaign and Democratic National Committee, released a statement acknowledging that it was the client that financed the dossier. The firm, which represents numerous Democratic politicians and groups, paid $1.02 million beginning in April 2016 to Fusion GPS from Clinton campaign and DNC funds. Two months later, Fusion hired former British intelligence officer Christopher Steele to open an investigation into Trump's activities in Russia.
The Free Beacon is funded by billionaire anti-Trump Republican donor Paul Singer.
Simpson is likely to be asked about his involvement with the clients as well as briefings he gave to Beltway journalists about the allegations laid out in the dossier. Steele has revealed in court filings in London, where he is being sued, that Fusion directed him during the campaign to brief reporters at outlets like the New York Times, Washington Post, and CNN on his dossier dirt.
In addition to his involvement on the dossier work, Simpson, a former Wall Street Journal reporter, is likely to be asked about his consulting work with two Russians who showed up at the June 9, 2016 meeting held at Trump Tower.
Fusion and Simpson was working at the time of that meeting with Russian lawyer Natalia Veselnitskaya and Russian-American lobbyist Rinat Akhmetshin on a campaign to roll back a sanctions law that is vehemently opposed by the Russian government.
Fox News reported on Tuesday that Simpson met with Veselnitskaya both before and after that Trump Tower meeting. The timing raises questions about whether Simpson knew about the Trump Tower meeting and whether anything he learned of the conclave ended up in the dossier.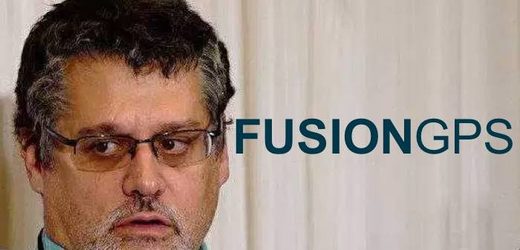 What's somewhat unnerving about this "agreement" is that Simpson may have been told that the bank records which the House seeks will not be delved into if the co-founder answers questions. This raises the question of whether or not the House committee actually wishes to get to the bottom of the mystery.
If those bank records are legitimately needed to confirm illegality and collusion on the part of a corrupt FBI director, it's possible that we may never know what's in those financial statements.
Source: The Daily Caller