"Drain the Swamp!" has been a rallying cry of Trump supporters fed up with not only eight years of corrupt and left-wing government provided by Mr. Obama, but decades of governmental decadence that has accumulated in Washington.
To that end, we've looked with favor at appointments such as Jeff Sessions as attorney general. The fact that the Democrats in the Senate were so opposed to confirming one of their own members to that position is a terrific recommendation on his behalf. And Attorney General Sessions is unlikely to disappoint.
We've been encouraged by his crackdown on illegal immigration. He also fired all Obama-appointed federal prosecutors. But that's just the beginning. In cutting waste and connections with left-wing advocacy groups, he's getting rid of one you've probably never heard of:  the National Commission of Forensic Science.

Bizpac Review introduces the story: "Attorney General Jeff Sessions officially ended the partnership Monday between the Department of Justice and a group of independent advisors tasked with recommending uniform forensic science standards nationwide. Sessions will not renew the National Commission on Forensic Science, a panel of scientists, judges, crime lab managers and lawyers created by former President Barack Obama in 2013."
What does this mean? It means that the control is being returned to local authorities that had been usurped by the Obama regime.
Specifically, "The changes are part of a larger shifting of DOJ priorities under the so-called Task Force on Crime Reduction and Public Safety, which has modified or reversed several criminal justice initiatives started by the Obama administration. … 'Local control and local accountability are necessary for effective policing,' Sessions said. 'It is not the responsibility of the federal government to manage non-federal law enforcement agencies.'"
As a result the empowerment of social justice warriors by former attorneys general Holder and Lynch just ended. It returns the power to local authorities to establish policies that work for their communities as opposed to being subject to a typically liberal set of directives for all communities dictated by Washington.
Much like education, law enforcement is largely a local matter. When a crime involves multiple jurisdictions, those entities can coordinate matters very well on their own.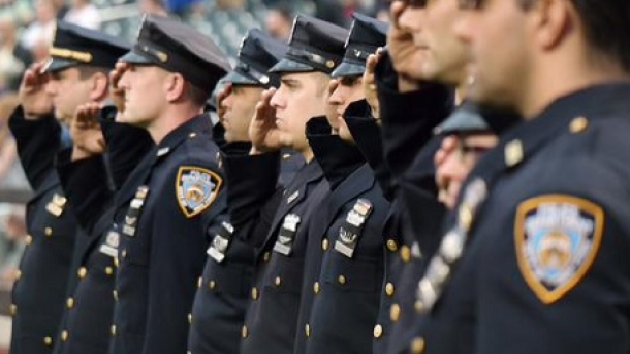 Or to make it even simpler, Mr. Obama dedicated his administration to centralizing control in Washington to the extent he was able. We are now fortunate to be watching the Trump administration return power to local communities where it belongs.
Source: Allen B. West