The southern borders have been a huge source of contention for several years. Plans were originally set into motion years ago, as far back as the George W Bush administration, with money allocated by Congress to build a border wall.
Oddly enough, the wall was never built. And during the presidency of Barack Obama, there was not a chance in the world that he would do anything to stop illegal immigration.
But now there's good news to hear!
With the election of Donald Trump in 2016, illegal border crossings have dropped by 50 percent, according to Sen. Ted Cruz. Cruz spoke about illegal immigration at the Conservative Political Action Conference, alongside conservative radio talk show host Mark Levin.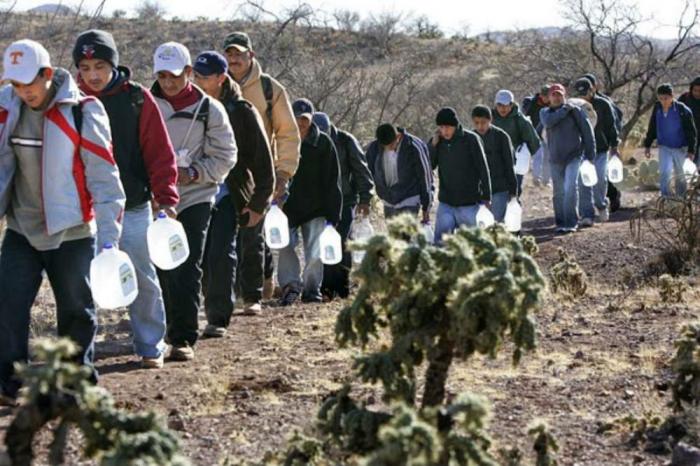 From The Blaze:
"Since Inauguration Day, illegal crossings have dropped 50 percent (in the Rio Grande section of the border)," Cruz said he had been told by the U.S. Border Patrol. "Oddly enough, you and I have not seen that on the six o'clock news."
Sen. Cruz explained that he has firsthand experience of just how hard Border Patrol agents have been working to keep America safe. He explained that he has joined in on airborne patrols, a ride in a gunboat on the Rio Grande River and midnight patrols so he would know exactly what was going on.
Border Patrol also told Sen. Cruz that with a new administration in place, they are finally able to do their job well, as they have a president who finally supports them.
Watch the video of Cruz discussing what the Border Patrol told him.
The Border Patrol told Cruz that it couldn't be certain of the reason behind the drop in illegal immigration in that sector, but believed it was because it was understood that America had an administration that would "finally, finally, finally enforce the laws."
Evidently, the word is spreading that America has a president who isn't going to roll over and let just anybody break our immigration laws and then get rewarded for doing it. Mexico, be prepared to take back your own countrymen and countrywomen. It's time for you to take responsibility for your citizens!
Source: Conservative Tribune