Hillary Clinton maintains her freedom from justice due to a fortuitous combination of a staff of outstanding attorneys, a supportive media, Democratic Party officials who will run interference for her, and a justice system that is skewed in her direction. Eliminate some of those, and she would be headed for the clink.
The Benghazi disaster and scandal is not going away anytime soon. Hillary can issue her protest, "What difference does it make?" all she wants, but it does make a difference, especially to those who lost loved ones at this disaster. And while their families have not won any rounds against her yet, the battle is not over.
Parents who lost their children in the Benghazi scandal have filed a wrongful death lawsuit against Hillary. While a judge who is an Obama appointee threw the case out, it's not over, as the attorney representing the parents have promised an appeal of that judge's decision.
As a bit of review, note that "[i]n 2012, during an attack on the diplomatic compound in Benghazi, Libya, four Americans were killed. Among them was State Department information officer Sean Smith and CIA operative Tyrone Woods."
"Smith's mother, Patricia, spoke at the Republican National Convention and told convention attendees that the night before the attack, her son said, 'Mom, I am going to die.' He explained that all security was pulled from the embassy and that he was never given a response as to why."
When she met Mrs. Clinton, the story she got did nothing to change the mother's opinion of what happened.
"Patricia said, 'When I saw Hillary Clinton at Sean's coffin ceremony, just days later, she looked me squarely in the eye and told me a video was responsible.'
"She claimed she was never told the real reason her son was killed despite numerous requests for answers and declared, 'I blame Hillary Clinton personally for the death of my son.'"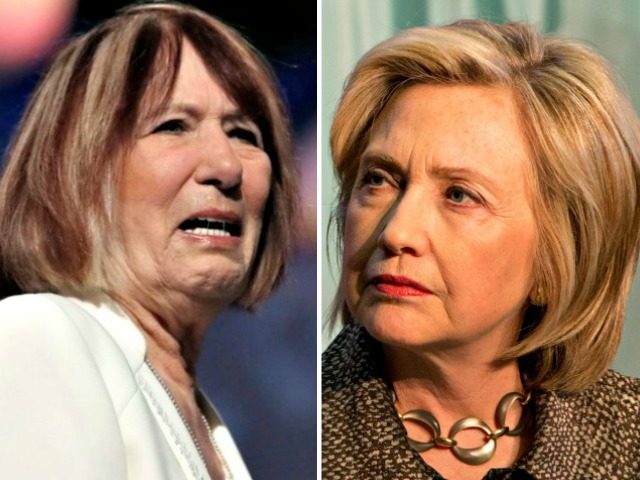 According to Politico, the lawsuit filed by Smith's mother and another parent of one  killed claimed that "[a]s a direct result of Defendant Clinton's reckless handling of this classified, sensitive information, Islamic terrorists were able to obtain the whereabouts of Ambassador Christopher Stevens and … orchestrate, plan, and execute the now infamous September 11, 2012 attack."
In other words, Hillary's mishandling of classified information thorough her infamous private email server has reared its ugly head again.
But why in the world would the judge dismiss this case? Oh wait, she was appointed by Obama:
On Friday, U.S. District Court Judge Amy Berman Jackson sided with Clinton and ruled in favor of her motion to dismiss the case. The 29-page ruling began with an acknowledgment of the deaths:
The untimely death of plaintiffs' sons is tragic, and the Court does not mean to minimize the unspeakable loss that plaintiffs have suffered in any way.
However, Jackson ruled that given legal standards, the plaintiffs didn't provide sufficient facts to support their claims that Clinton "defamed them, put them in a false light, or intentionally inflicted emotional distress."
Although in her ruling, Jackson made it a point to note that nothing about her decision should be viewed as her opinion about Clinton's use of a private email server or whether her statements following the attack were accurate.
So again, another protection for Hillary.
The dismissal of this case by a judge who is an Obama appointee is not the end of the story. Larry Klayman, who is the attorney for the parents, has promised an appeal of the dismissal.
Let us hope it is granted.
Source: Independent Journal Review