We've only been allowed to see the tip of the corruption that lead to the financial crisis of 2008. In fact, some of the best information was presented in the movie,"The Big Short," which was based on a true story.
One question that remains is whether the factors that lead to that crisis have been fixed. Another would be whether other corrupt practices have replaced the original offenses, leaving our financial systems as vulnerable to as major of convulsions as ever.
As we consider our financial future, we also see that there remains unfinished business nine years after the 2008 crisis broke loose. Specifically Barclay Bank's CEO John Varley and Head of Investment Banking Roger Jenkins have been charged with fraud allegedly committed during that period and with regard to investments in Qatar.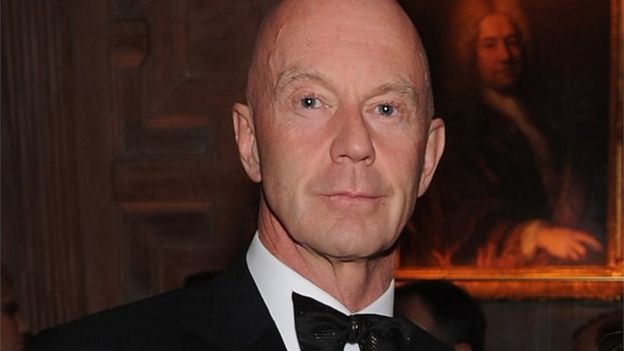 "British prosecutors have filed criminal charges against Barclays and four former bank executives over cash injections from Qatar that helped save the bank during the global financial crisis."
This is precisely the sort of thing that went on routinely behind the scenes during that crisis, as money was sloshed around the globe in amounts that are state secrets in attempts to save the big banks.
"The bank and its former executives have been charged by the U.K.'s Serious Fraud Office with conspiracy to commit fraud by false representation over a June 2008 investment made by Qatar's sovereign wealth fund.
"The executives charged include former CEO John Varley and Roger Jenkins, Barclays' former head of investment banking in the Middle East. The pair also face a second charge of conspiracy to commit fraud over an October 2008 deal with a group of Qatari investors.
"It's the first time that the Serious Fraud Office, which investigates white collar and financial crimes in the U.K., has charged a bank or individual over actions taken during the financial crisis."
Nine years after the financial crisis that almost brought down the entire global financial system, and "[i]t's the first time the [UK] Serious Fraud Office … has charged a bank or individual over actions taken during the financial crisis."
And we are supposed to have confidence that our financial regulators, the Federal Reserve Bank, and other oversight organizations are going to see to it that such a financial crisis won't happen again in the future. Dream on.
Source: CNN