It appears that George Soros' subversive activities aren't limited to leftist groups in the United States.
In fact, his political involvement is actually international in scope, and the United States Congress has taken notice.
The billionaire has taken to meddling in other countries' politics and policies. It is possible that he is using American tax dollars to fund some of his leftist agenda. The focus of his attention has recently turned to the small country of Macedonia.
Via Proud Conservative:
George Soros' alleged meddling in European politics has caught the attention of Congress.
Concerns about Soros' involvement most recently were raised by the Hungarian prime minister, who last week lashed out at the Soros "empire" and accused it of deploying "tons of money and international heavy artillery."
But days earlier, Republican lawmakers in Washington started asking questions about whether U.S. tax dollars also were being used to fund Soros projects in the small, conservative-led country of Macedonia.
Rep. Christopher Smith, R-N.J., led a group of House lawmakers in writing to Ambassador Jess Baily — an Obama appointee — demanding answers. Sen. Mike Lee, R-Utah, also expressed concerns about USAID money going to Soros' Open Society Foundations as part of a broader concern that the U.S. Embassy has been taking sides in party politics.
"I have received credible reports that, over the past few years, the US Mission to Macedonia has actively intervened in the party politics of Macedonia, as well as the shaping of its media environment and civil society, often favoring groups of one political persuasion over another," Lee said in his letter.
Soros has been influencing and using leftist politicians across the globe for a long time.
FOX News reported:
The former Prime Minister of Macedonia Nikola Gruevski says Soros has an active and influential role in the country's politics and media. He went on to say "If it were not for George Soros behind it with all the millions he pours into Macedonia, the entire network of NGOs, media, politicians, inside and out … the economy would be stronger…"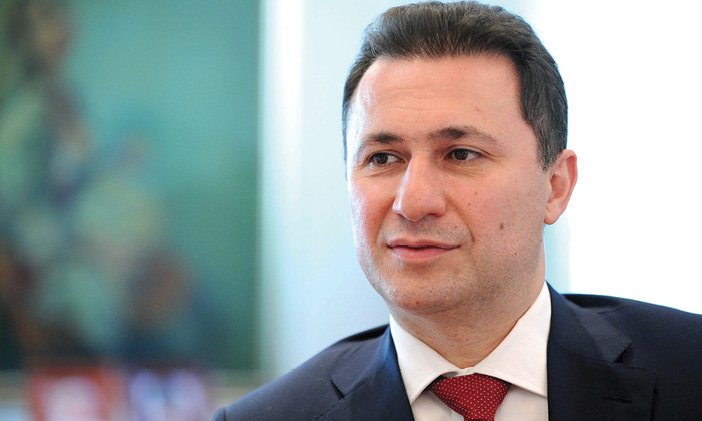 In a recently filed dossier, a group of lawmakers are alleging that United States Agency For International Development (USAID) funds are being used to influence the country through activists and leftist groups.
If Soros can't manipulate the politics here in America, he is perfectly happy to do it somewhere else in the world until the time is right for him to start up again here!
Trump needs to lower the boom on this seditious and capricious billionaire hoodlum and put him, Hillary, and Obama behind bars, where they can't cause any more trouble!
Source: Proud Conservative