It's like we keep waiting for the other shoe to drop. Hillary and her associates have been involved in so many allegedly shady or downright criminal acts, that we think that surely something will eventually break loose.
Seriously, can you imagine those in various law enforcement agencies who collected heaven only knows how much evidence, who have to just sit there, looking at it, and wondering if their work will ever be put to use?
It would be ironic if in spite of all the unproven allegations of President Trump being supported by the Russians, it turned out that it was a Hillary associate who is actually guilty of a criminal act. Guess what?  From the Daily Caller: "John Podesta, former Secretary of State Hillary Clinton's 2016 national campaign chairman, may have violated federal law by failing to disclose the receipt of 75,000 shares of stock from a Kremlin-financed company when he joined the Obama White House in 2014, according to the Daily Caller News Foundation's Investigative Group."
Does this sound suspicious? "When Podesta announced his departure from the Joule board in January 2014 to become President Obama's special counsellor, the company officially issued him 75,000 common shares of stock."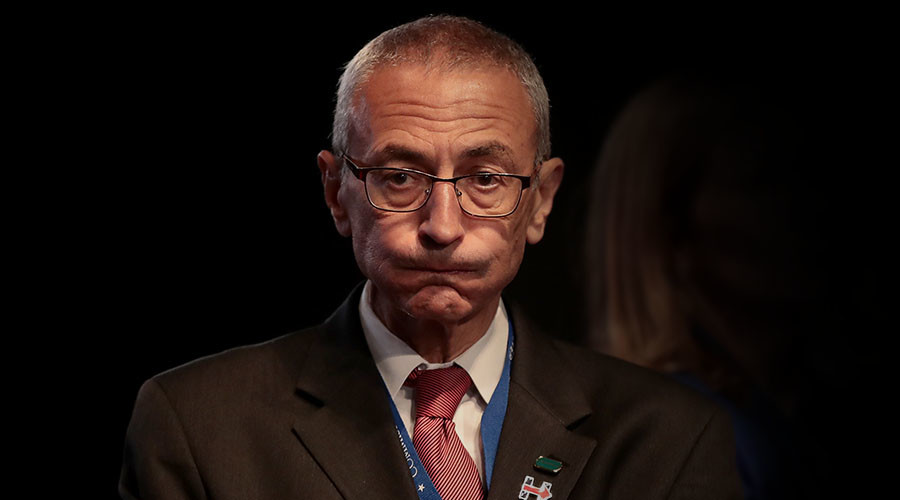 So a firm with Russian interests gave Podesta 75,000 shares of stock when he became an Obama staffer.  Not surprisingly, the federal government has a form that is supposed to be filled out in such cases. "The Schedule B section of the federal government's form 278 which — requires financial disclosures for government officials — required Podesta to 'report any purchase, sale or exchange by you, your spouse, or dependent children…of any property, stocks, bonds, commodity futures and other securities when the amount of the transaction exceeded $1,000.'"
Perhaps he's no longer particularly useful to the left, because both conservative and liberal groups are calling for an investigation. "Liberals and conservatives were both quick to condemn Podesta over this. 'Well Podesta should certainly have been more upfront in filling this out. Clearly, it should have been fully disclosed,' said Craig Holman, a lobbyist for the liberal group Public Citizen which was founded by Ralph Nader. 'That's the point of the personal financial disclosure forms, especially for anyone entering the White House,' he told TheDCNF in an interview. 'If the transfer of stock took place, it had to be disclosed,' added former U.S. Attorney Joseph DiGenova in an interview. 'If he didn't, clearly it's a violation.'"
Was he too busy to have his attorney or accountant fill out the form? Just forget? Or did he figure that he was inside some sort of Obama/Clinton "immunity bubble" where one is never called to account for his or her crimes?
Anyway, "Rep. Louie Gohmert is calling for an investigation into Podesta's ties to Russia." If this investigation actually happens and is pursued in earnest, we might finally see that immunity bubble get popped.
Source: Right Wing News