You have seen the beginning of the end for CNN: three employees have resigned this week for promoting a fake Trump, Russia collusion story.
But now, there's more.
New evidence is appearing that one of CNN's top analysts, Van Jones, who has continually denounced Trump on live TV, go out of his way to say that the Trump/Russia angle is truly a "nothing burger."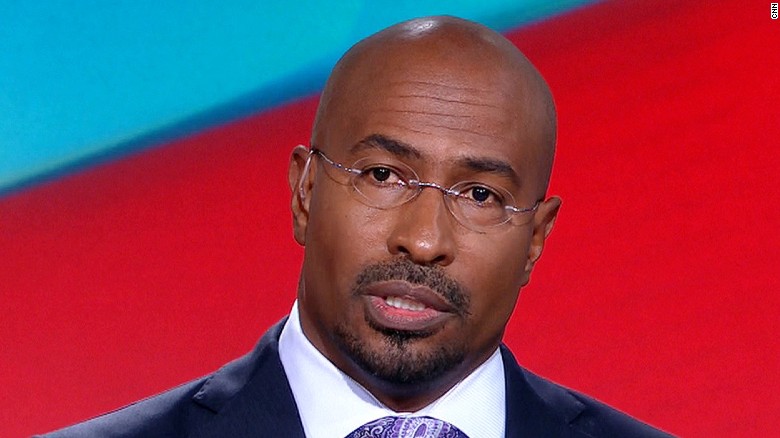 From The Washington Times:
CNN was hit Wednesday with a second undercover video, this one featuring regular political contributor Van Jones calling the Russia controversy a "nothing burger."
The video shows Mr. Jones, a former Obama White House advisor, speaking on hidden camera after being greeted by a Project Veritas investigator.
"The Russia thing is just a big nothing burger," Mr. Jones says on the clip. 
The video comes a day after Project Veritas released footage showing CNN producer John Bonifield saying that CNN has pushed what he called the "bullsh—" Russia story in order to juice ratings.
CNN and other networks have given extensive coverage to Russian election interference, now under investigation by House and Senate committees, while Democrats have tried to tie President Trump's campaign to the meddling.
Project Veritas president James O'Keefe said the latest video shows "one of CNN's most prominent left-leaning political commentators in total agreement with President Trump."
Finally. We are seeing CNN's true colors – a media group that cares more about ratings and pushing political agendas rather than seeking the truth.
Well, now the truth hurts, and this CNN news analyst should do the decent thing and resign from his position.  What do you think?
Do you think Van Jones should leave CNN? Comment below!
You can read more about CNN's downfall here: Look Who's Busted For Planting Russian Fake News On Trump — President Proven Right Again
Source: The Washington Times