Hillary Clinton may be out of the running for political office, but she's not going to stay out of the news. Part of this will be her own choice as she, as well as her husband, are just too in love with themselves to think of an America without their influence being felt somewhere.
Hillary might also remain in the news for reasons she would not prefer. The compromising of US classified information via her private email server was a serious offense. She can claim ignorance, or that it was just a "poor decision," yet it indicated at least an attitude of indifference regarding state secrets and the harm that compromising them might have caused to intelligence agents and officials. But is Hillary the only one who might get caught in the noose of justice?
It turns out that attention has been turned to the man who set up Hillary's infamous email server, Bryan Pagliano. What did he know? Was he aware that classified information was being passed through an insecure system he established?
Those are the sort of questions that Congressman Jason Chaffetz probably is seeking answers to as the chairman of the House Oversight Committee. In fact, he has taken it a step further by sending a letter to, "Attorney General Jeff Sessions 'asking him to convene a grand jury or charge Bryan Pagliano, the computer specialist who helped establish Clinton's server while she was secretary of state.'"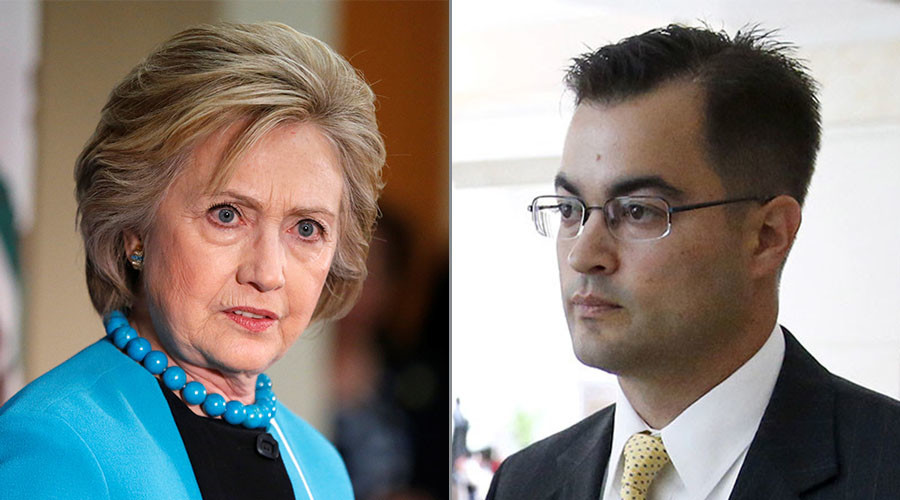 From the Associated Press:
Pagliano did not comply with two subpoenas ordering him to appear before the oversight panel. The GOP-led committee later voted to hold him in contempt of Congress…
Pagliano refused to answer questions in 2015 from a House panel investigating the deadly 2012 attacks in Benghazi, Libya. He later spoke to the FBI under immunity, telling the bureau there were no successful security breaches of the home-brew server, located at Clinton's home in suburban New York City.
Pagliano said he was aware of many failed login attempts that he described as "brute force attacks."
This could be much larger than it might seem, and you can bet that Hillary is watching this. Pagliano is a small fish in the pond. Hillary is the real catch.
It's pretty simple, really. If Pagliano is indicted, that indicates there is reason to suspect criminal conduct in the use of Hillary's email server. If he gets convicted, matters get even worse for Hillary.
Hence, watch the Pagliano case as an indication as to whether things are about to heat up for Hillary.
Source:  Political Wire, Associated Press