I can't believe that I am once again talking about this. The Liberals are driving me crazy! It's been months since Trump won the election. Earth to liberals: TRUMP WON.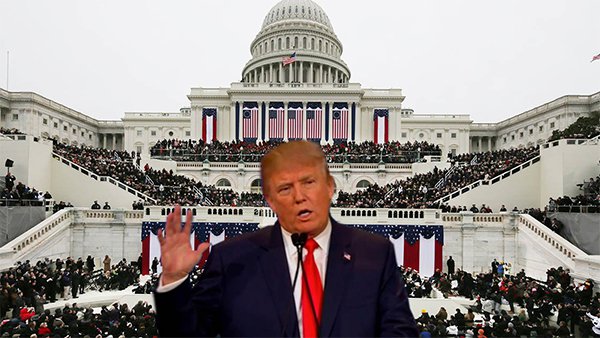 Since November 9, when Hillary finally gave her concession speech, the Democrats have done their best to live in a state of utter denial. They bullied and threatened Trump Electoral College voters. They protested Inauguration weekend. They are now trying to call Trump clinically insane to invoke the 25th Amendment and force him out of office.
But today's news goes to an entire new level of crazy. And take a wild guess from which state it's coming.
Yep, you guessed correctly. It's coming out of the state of California. And from the oh-so high and mighty authority of a city council. In a town called Richmond, their city council voted for – get this – the impeachment of President Donald Trump!
From Conservative Tribune:
While some liberals and activist groups have called for President Donald Trump to be impeached, one city in California recently took those calls one step further.
The city council of Richmond, just north of Berkeley, voted unanimously this week in favor of a resolution calling for Trump's impeachment, according to KGO in San Francisco.
City officials cited the president's alleged inappropriate links to private business holdings as "conflicts of interest" that potentially violate the Constitution's Emoluments Clause.
The clause was enacted to restrict government officials from receiving gifts, offices or titles from foreign states without the consent of Congress in order to shield the interests of the U.S. from corrupting foreign influence. However, there has been no evidence that Trump has inappropriately benefited from any alleged conflict of interest regarding his private business holdings.
And there certainly hasn't been any evidence presented that he has committed "high crimes and misdemeanors" that impeachment requires.
Are we really supposed to take this resolution seriously? I'm expecting the House GOP to simply roll their eyes and move on, because there are very important matters with which to attend: Obamacare, taxes, etc.
Maybe Richmond, California is desperate for some tourism funds and are attempting to make a name for themselves. Either way, the taxes are too high there for anyone to stay long term! Perhaps they should take one hard look at their own economic status instead of questioning Trump's.
Source: Conservative Tribune