When it comes to sweeping the dirt under the rug, Hillary Clinton must have a whole closet full of brooms or at least her close associates do. So far, she's managed to escape accountability for every alleged misdeed attributed to her and the liberals seem to be bent on covering for her.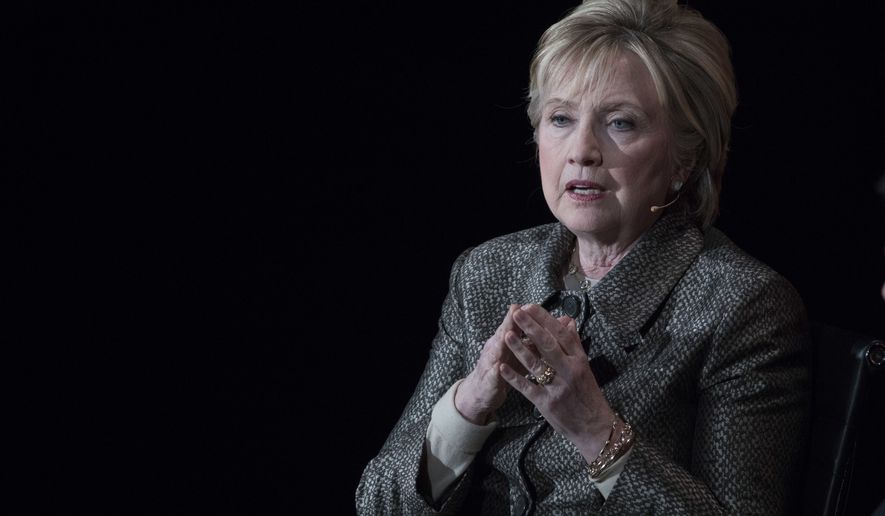 Hillary's unsecured email server investigation is still lingering in the background like a hungry wolf looking for an opportunity to sneak up and take a bite out of her. The tasty morsel the wolf has spotted concerns a company called Platte River Networks, the company that handled her email server.
A House committee chaired by Rep. Lamar Smith has requested documents from Platte River Networks CEO, Treve Suazo about his company's handling of Hillary Clinton's email server. Suazo has, so far, refused to comply, leading to charges of contempt of Congress.
From the Washington Times:
A House committee asked the Justice Department Thursday to pursue contempt of Congress charges against the head of the company that was responsible for handling Hillary Clinton's controversial secret email server.
Rep. Lamar Smith, chairman of the Science Committee, said they repeatedly pushed for Platte River Networks to come clean and to produce documents detailing their handling of Mrs. Clinton's server, but company CEO Treve Suazo misled them.
"Platte River Networks, a company hired by former Secretary Hillary Clinton, has deliberately withheld requested materials from the committee and refused to comply with lawfully issued subpoenas," Mr. Smith said. "With a new administration in place, I am hopeful that the Department of Justice will appropriately respond to the referral. We cannot allow companies with valuable information to stonewall us in our oversight efforts."
Platte River Networks was responsible for maintaining and then purging Mrs. Clinton's system — the deletion that likely erased government records Mrs. Clinton was required, under federal law, to maintain. The company failed to purge the emails initially, despite a request from Mrs. Clinton, but then did so soon after The New York Times reported on the former secretary's secret emails in early 2015.
Mr. Smith said his committee began prodding Mr. Suazo for documents in January 2016, and despite repeated calls and emails and subpoenas the company didn't comply. Mr. Smith said Mr. Suazo and his lawyers intentionally misinterpreted the scope of subpoenas to avoid turning information over.
"PRN's employees undoubtedly have information related to the security of former Secretary Clinton's private server arrangement," Mr. Smith said in his referral to Justice.
We can be fairly certain that whatever dirt on Hillary this company is hiding won't see the light of day, as far as the Clintons are concerned. All it does is further ingrain in our minds the depth of corruption Hillary and her swamp rats have been involved in from day one and how much dredging it will take for the Trump administration to rid us of them.
Source: The Washington Times