Public assistance programs such as food stamps are no strangers to controversy. Some want the programs terminated. Others cannot seem to find enough reasons to further open the government coffers. We even have national politicians speaking in favor of everyone being guaranteed a basic, livable income as an entitlement.
Those controversies aside, we can usually get general agreement that welfare fraud is a bad thing that should be punished. After all, the supposed idea is to help those who really need assistance. The food stamp program is a major target of fraud as anyone can see by scanning the news.
For example, an Iraqi immigrant and shop keeper has pleaded guilty to $1.4 million in food stamp fraud. It seems he operates a halal market. And that he has used that Islamic food shop as the vehicle for committing this theft. But this is not just an example of food stamp fraud. It also illustrates President Trump's claim that we need to do a better job of vetting our immigrants. Naturally, the left disagrees.
"Ali Ratib Daham, 40, of Westbrook, pleaded guilty Tuesday to charges of food stamp trafficking, conspiracy, money laundering, and theft of government funds in U.S. District Court in Portland, the Portland Press-Herald reported.
"Daham, who became a naturalized U.S. citizen after emigrating from Iraq, conspired with others to defraud the U.S. government of $1.4 million from 2011 to 2016, prosecutors say.
"Court documents show that the shop owner gave customers cash in exchange for their Supplemental Nutrition Assistance Program (SNAP) and Women, Infant, and Children (WIC) program benefits."
This is typical for this sort of fraud. Food stamps are supposed to be used to buy food. Not liquor, cigarettes, drugs, gasoline, or sex. So food stamp recipients who want to "diversify" their purchases, sell their benefits for cash. They often take a loss on this "sale," so the other party is compensated for participating in the illegal transaction.
You can sometimes find this happening on the parking lots of stores selling groceries. The food stamp recipient approaches others offering to "buy" their groceries at the checkout stand using their food stamp card in return for being paid cash. Of course, this is illegal.
"'The defendant stole from programs designed to provide nutritional items to some of our most vulnerable community members—low-income households, mothers, infants, and children,' U.S. Attorney Halsey B. Frank said in a statement. 'The defendant put his own financial profit above their needs. People who defraud these programs should expect to be brought to justice.'
"Daham's sentencing is expected to be scheduled for the spring of 2018. He faces up to 20 years in prison and is required to pay $1.4 million in restitution."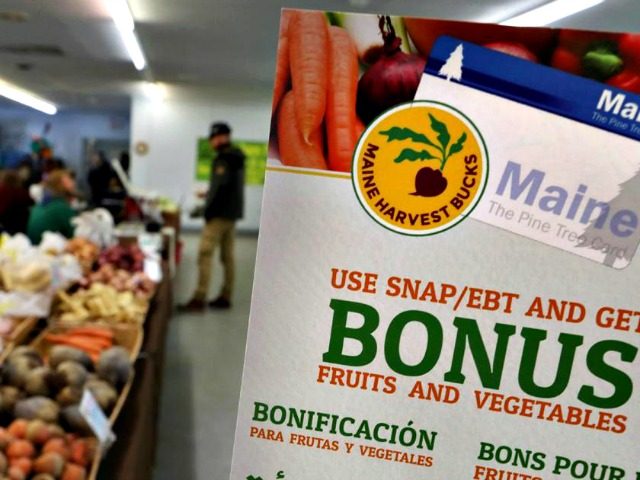 Daham might well spend many years in prison, but good luck getting the $1.4 million back. It's unlikely he has it sitting around in a bank savings account just waiting for a rainy day.
Regardless of where one stands on the welfare debate, there should be agreement that this sort of crime needs to be aggressively prosecuted. It's bad enough that people make unwise purchase decisions with their food stamps. It's also wrong that people manage to get on the food stamp program by being less than honest on their applications. But this sort of fraud is a far more serious offense.
And it would be a good idea to look over those applying for entry to the U.S. more closely as our president states. None of them has a right to come here. It's a privilege we extend. And one with which we need to be more careful.
Source: Breitbart