It would appear that this past election season will be remembered not only for President Trump's shocking and devastating victory over Hillary Clinton, but also as the election of the computer and internet scandal.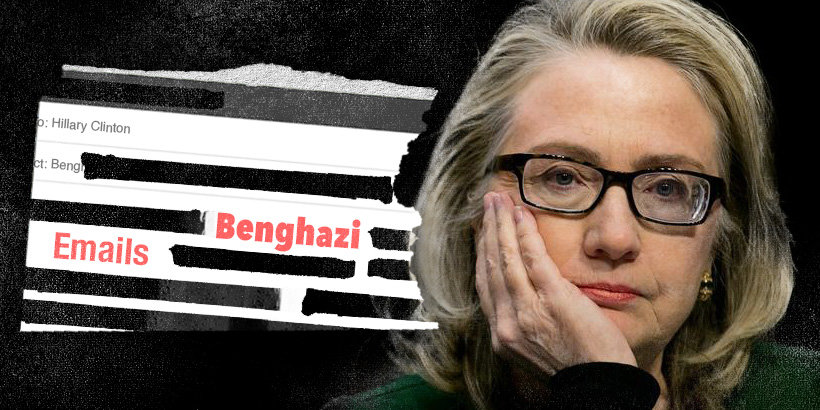 Perhaps we now need to add to that list the possibility that Mr. Obama used intelligence assets at his disposal during the transition period to gather information on President-elect Trump that could potentially be used in Mr. Obama's much publicized plans to organize to oppose the president and his administration.
We have now learned that five congressional staffers are the focus of a criminal investigation into unauthorized access of congressional computers. One of those staffers was employed by former DNC chair and current Congresswoman Debbie Wasserman Schultz.
The investigation into this affair actually began late last year. "The group is being investigated by US Capitol Police over allegations that they removed equipment from over 20 members' offices, as well as having run a procurement scheme to buy equipment and then overcharge the House."
Forgive the sarcasm, but can you imagine such a thing? Government employees running a scheme to bilk the government out of money.
Moving on, what else do we know about these folks? "The brothers, Abid, Jamal and Imran Awan, worked as shared employees for various members of the House, covering committees relating to intelligence, terrorism and cybersecurity, which included the House Committee on Foreign Affairs, the Committee on Homeland Security and the Subcommittee on Tactical Air and Land Forces of the Armed Services Committee. Imran's wife, Hina Alvi, and Rao Abbas, both of whom worked as House IT employees, are also under investigation."
If you owned a business and found employees doing this, you would fire them, right? Not so with the government. "The group were banned from accessing the computers as a result of the investigation but, as of earlier this month, Imran Awan remains as an 'technology adviser' to former Democratic National Committee chair, Debbie Wasserman Schultz, who was forced to resign in July following revelations that she worked to further Hillary Clinton's chances of winning the Democratic primary at the expense of Vermont Senator Bernie Sanders."
The real clincher is this – Congress is giving Capitol Police all the help they can. From The Daily Caller:
U.S. Capitol Police are getting "the kind of help they need from other sources" in their criminal investigation of five Pakistani former information technology aides to dozens of House Democrats, according to Speaker of the House Paul Ryan.
"I wont speak to the nature of their investigation, but they're getting the kind of technical assistance they need to do that, this is under an active criminal investigation, their capabilities are pretty strong but they're also able to go and get the kind of help they need from other sources," the Wisconsin Republican said at the end of a late Wednesday news conference in Washington, D.C.
Ryan provided no further details about the investigation, but his inclusion of "other sources" could refer to digital and evidentiary analytical capabilities possessed by law enforcement agencies like the FBI and various executive branch intelligence assets.
As if all of this is not offensive enough, the story ends with this insult to our intelligence from RT: "House Democrats supporting the employees have suggested that the Pakistani nationality of the suspects may have inspired the investigation." That should be changed to "House Democrats supporting the employees hope the American people are as stupid as those Democrats treat them."
You can read more about this spy ring here:
Source: RT, Daily Caller