The welfare system is supposed to be there to help families and individuals who are not financially able to survive on their own due to some type of hardship, like the loss of income or a natural disaster that destroys their homes and belongings.
But all too often, many unscrupulous people with no justifiable reason to receive welfare have found ways of cheating the system and stealing from the taxpayers.
This in itself is bad enough,  but it's especially egregious when those people turn out to be government employees, themselves, earning good money. A woman employed by a state welfare office used her position as a welfare worker to funnel money from the program into her own pockets. 
Carmen Villarreal, 41, who worked for her state's Health and Human Services Agency pleaded guilty to 3 felony charges after it was discovered she had been stealing funds from an account that was supposed to have been closed.
US Herald reported:
Villarreal who worked for the state's Health and Human Services Agency pleaded "no contest" to falsifying accounts, welfare fraud and identity theft, which are all felonies under current state laws and punishable by serious jail time.
Villarreal's illegal escapade was uncovered in late 2015 when a welfare recipient apparently had asked for her case file to be closed a long while back, only to discover that her case file remained opened and that benefits were being used in her name.

Moreover, when investigators began to look into the apparent discrepancies, it was revealed that between February and October of 2015, Villarreal had accessed the Electronic Benefit Transfer cards and personal identification numbers of accounts that were designated to be terminated, however, remained open.
The Tulare County District Attorney's Office apparently worked out an arraignment where Villarreal after serving her 7-month jail sentence will also receive a 3-year probation and must pay restitution of $1,009.18.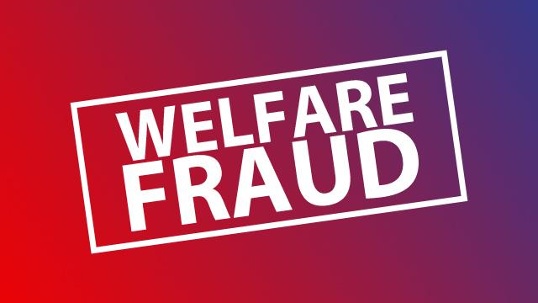 It has become all too easy in America for people on the inside, working for government agencies, to defraud the system and steal money intended for those who truly need it. Of course, the prevailing attitude of many government employees has been to take every advantage of the system they can get and high profile politicians, like Hillary and Barack Obama, don't make it any better since they seem to routinely get away with doing it.
Government employees, including those holding office, should be held to a higher standard and should receive harsher penalties for their law breaking. They need to learn that public funds are not their own little private stash to dig into whenever they feel like it.
Source: US Herald