To many conservatives, the mainstream media has become the number one purveyor of "fake news," rumors, and lies. Basically, Republican conservatives have learned to take anything the mainstream media(MSM) reports with a huge grain of salt.
Even President Trump refuses to allow any questions from very liberal MSM reporters at presidential news conferences because he doesn't trust them to be truthful in their coverage. And with their history, we can't say that we blame him!
The most prolific liberal news empire, CNN, recently reported a "fake news" story about the alleged, but unsubstantiated collusion between President Trump and Russia has been retracted. Now, three CNN employees responsible for publishing it have been forced to resign after it was discovered they hadn't followed editorial protocols to confirm it's reliability.
The Wrap reports:
Three CNN employees have handed in their resignations over a retracted story linking President Trump to Russia, the network announced Monday.
Thomas Frank, who wrote the story in question; Eric Lichtblau, an editor in the unit; and Lex Haris, who oversaw the unit, have all left CNN.
"In the aftermath of the retraction of a story published on CNN.com, CNN has accepted the resignation of the employees involved in the story's publication," a network spokesperson said in a statement Monday.
On Thursday, CNN investigative reporter Thomas Frank published a report involving an investigation of a Russian investment fund with possible ties to several Trump associates.
According to CNN, an internal investigation found that "some standard editorial processes were not followed when the article was published."
Citing a single unnamed source, the story reported that Congress was investigating a "Russian investment fund with ties to Trump officials."
CNN explained Monday that "these types of stories" usually would go through several departments, including fact-checkers, journalism standards experts and lawyers.
But the network says there was a "breakdown in editorial workflow" which "disturbed the CNN executives who learned about it."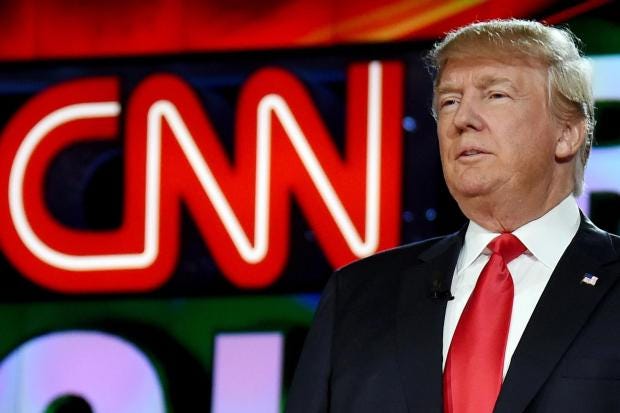 The network's investigative unit was told during a meeting on Monday that the retraction did not necessarily mean the facts of the story were wrong. But, rather, "the story wasn't solid enough to publish as-is," according to one of the people briefed on the investigation.
The story, which only appeared on the network's site, was quickly disputed on Friday, as one of the people mentioned in the story — Trump ally Anthony Scaramucci — took issue with Frank's reporting, insisting he "did nothing wrong."
"Once it was determined that editorial processes were not followed, CNN deleted the story from CNN.com," the network said Friday on its site. "Soon thereafter, the story was officially retracted and replaced with an editor's note."
The piece "did not meet CNN's editorial standards and has been retracted," the note said. "Links to the story have been disabled."
The editor's note also added an apology to Scaramucci.
"CNN did the right thing. Classy move. Apology accepted," Scaramucci tweeted the next morning. "Everyone makes mistakes. Moving on."
It's about time CNN started doing the right thing. Now they need to go back to inauguration day and start from there retracting all the fake news stories they've published since then.
They're going to have to do something or their credibility as a news organization, however much they still have, will be gone completely.
Source: The Wrap