When ISIS began waning from view in the massive regions of the Middle East, it was apparent that Syria was on its way to being free from that menace, at least for a while. Russia had provided a template for an airspace agreement that they presented to the US and coalition forces, but the so-called "Quadrant Agreement" was not well received by America.
As it was, Russian and Syrian loyalist forces continued to use the agreement as a guideline to govern who would strike and in what areas. On more than one occasion, Russian airstrikes were noted in areas that were outside of the agreed zones, but Russian spokespeople quickly noted that their quarry had traversed over quadrant lines, thereby making pursuit necessary.
If the Russians cannot agree to their own guidelines, how can we trust them to agree to multi-national treaties. Just recently, in an area of Syria under vigilance by American-coalition forces, Russian aircraft struck Syrian citizen forces friendly to the US with our own forces close to the explosions!
CNN:
US troops were present when Russian warplanes bombed US backed anti-ISIS fighters in Syria on Saturday, two US officials told CNN, highlighting how close the two countries came to a major international incident.
A team of US Special Operations Forces were advising US-backed Syrian Democratic Forces at the location the Russians struck in Deir Ezzor in eastern Syria, one US official said.
US personnel were "at most a couple of miles" away from the where the bomb landed, the official added.
The US troops provided medical care to members of the Syrian Democratic Forces that were wounded in the airstrike, an image of which was tweeted out by the coalition.
The US is still looking at the possibility the strike so close to US troops, and the SDF fighters it supports, may have been an error by the Russian pilot or a bomb that went astray rather than a deliberate attack on US troops by the Russians, the US official said.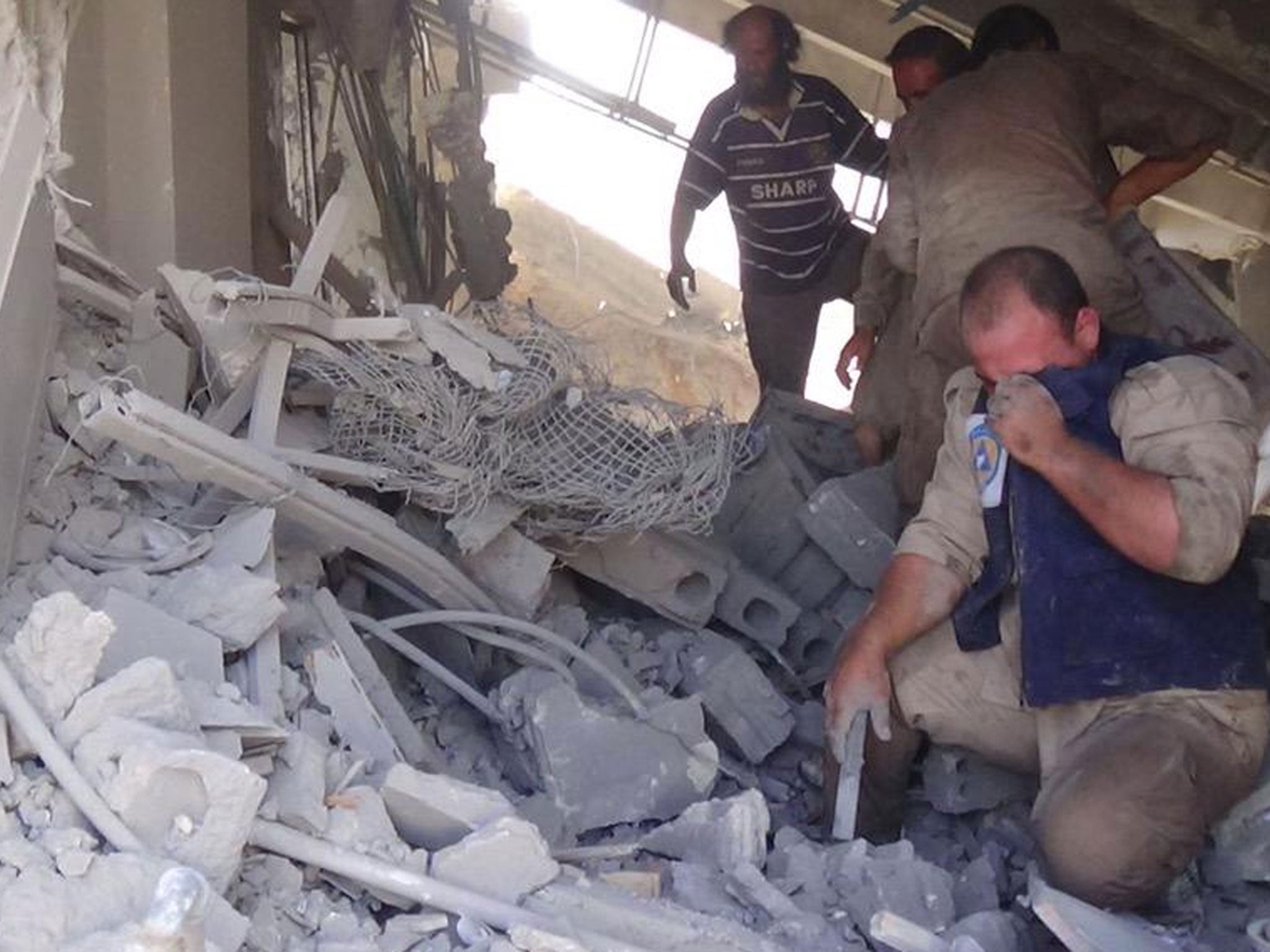 Regardless of the circumstances of the strike, several US officials tell CNN it underscores the risk faced by having Russian, Syrian regime, US and US-backed fighters operating in extremely close proximity in eastern Syria.
The US-led coalition fighting ISIS, Operation Inherent Resolve, issued a statement Saturday saying "Russian munitions impacted a location known to the Russians to contain Syrian Democratic Forces and coalition advisers."
A coalition official told CNN that the coalition denied a Russian military request to strike an area in the province of Deir Ezzor, as there were coalition advisers and US-backed Syrian forces there. But the Russians decided to carry out the strike anyway.
US Secretary of State Rex Tillerson initiated several conversations with his Russian counterpart, but no word has emerged yet that goes into detail about whether or not this was a pilot error.
Regardless of the excuse, it is more than evident that the Russians cannot be trusted with even their own agreements and it would be prudent for the US to continue to treat the Russian forces as hostile to our own.
Source: CNN