Those who commit sexual offenses, to the degree they are thinking at all, count on their victims to keep quiet. This puts the offenders in an excellent place to be blackmailed, especially if they have money. So everyone involved winds up playing a dirty game together in the gutter.
That funds would be set aside by organizations to buy off victims doesn't make anything right. This is just a milder version of the political hit squads employed by Hillary to commit character assassination. These were employed against women accusing her husband of sexual offenses during his 1992 campaign for president. "Bimbos," they were referred to as.
We now have yet another revelation of sexual misconduct. This time by Democratic New York Rep. Eric Massa. He allegedly sexually assaulted two young male staffers. And the Congressional Office of Compliance secretly coughed up with about $100,000 in funds to settle the complaints and keep the staffers quiet. Those were taxpayer funds, by the way. Outraged yet?
"The Congressional Office of Compliance secretly paid close to $100,000 in taxpayer funds to settle sexual harassment claims from at least two young male staffers who worked for disgraced former Democratic New York Rep. Eric Massa, multiple sources with direct knowledge of the matter are now saying. He resigned in 2010 after allegations surfaced that he groped and sexually harassed his male staffers."
To her credit, at least one Democrat is on the right side of this.
"'This is exactly why there should be transparency,' said Rep. Kathleen Rice, D-NY, who blasted the payouts in an interview with ABC News. Rice, who is co-sponsoring legislation that would remove secrecy from the payouts, added, 'There is no reason why these settlements, these accusations should be done in secret once they're adjudicated.'"
It seems this government slush fund has had many uses.
"Massa's secret settlement was just one of many utilizing the $17 million slush fund that was secretly paid out to settle congressional harassment claims. This fund exists under the Treasury and is entitled the Judgement Fund. Remember the $1.3 trillion paid to Iran? The Judgment Fund covered that too. Congress didn't even know about that money until it was seen on television sitting on pallets at a Swiss airport being loaded on a plane. So, it's not just used to cover the butts of dallying politicians. It's used for all kinds of dirty little secrets. The 1995 Congressional Accountability Act gave the Office of Compliance the ability to use taxpayer dollars from the Department of Treasury to settle harassment claims against members of Congress."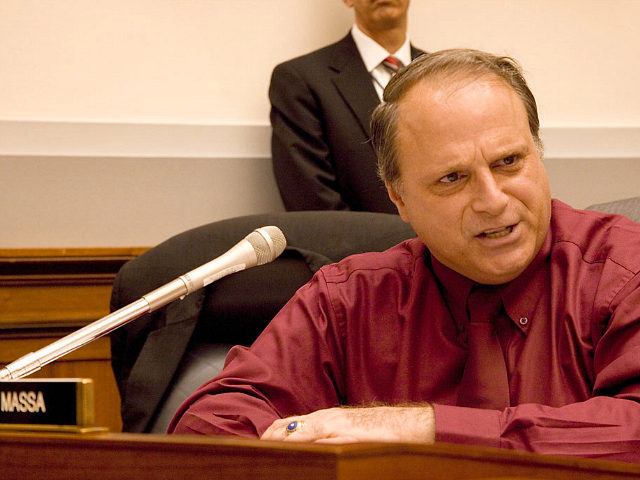 This is exactly the sort of thing that should infuriate US taxpayers. Setting up a slush fund to buy off the victims of alleged sexual misconduct of our elected officials?
Here's a better idea. Disband the fund and begin proceedings against those accused of such offenses. They deserve due process since they are innocent until proven guilt. But the taxpayers should not be expected to pick up the tab for those offenses.
And there should be no such thing as a government-sponsored program to buy off victims with hush money provided by taxpayers. Of all the revelations of sexual misconduct to which we've been subjected, this is a new low.
Source: Right Wing News