When it comes to animals, you've got to admit that dogs can serve in a myriad of ways. Armed with just an amazingly sensitive nose, these friends help law enforcement officers find drugs in some of the weirdest places.
It's more than just illegal aliens that are being smuggled across the border from Mexico. The illegal drug trade is enormous, and represents a real challenge to Border Patrol agents. Fortunately, they have some very powerful allies on their side – helpers of the four-legged variety.
While the dogs that serve in the K9 patrol might not be able to sniff out the difference between an illegal alien and someone with the proper papers, they can certainly find drugs in the strangest of places. In this case, over a quarter of a million dollars in drugs were found in one truck in some very surprising spots.
It all started when "agents assigned to the Yuma Sector observed a Dodge pickup truck approach the Interstate 8 inland border checkpoint located east of Yuma, Arizona. During a cursory check of the truck, a K9 agent alerted to the possible presence of drugs."
What did they find? "The inspection led to the discovery of drugs hidden inside a spare tire, officials stated. Agents also found drugs hidden under the truck's seats. The agents found 3 pounds of heroin, 2 pounds of tetrahydrocannabinol (THC), and 30 pounds of methamphetamine."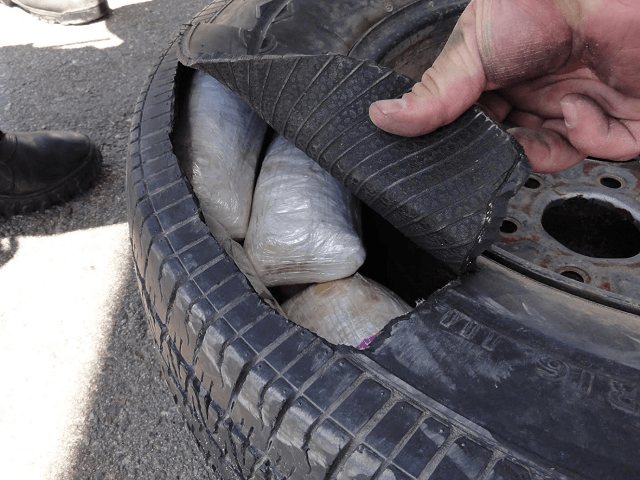 What do you think the street value of all of that is worth? Try $327,000. Not a bad haul. The drugs and the truck were seized, and one more drug trafficker is in jail. Hence one dangerous individual and a lot of very dangerous drugs will not be available to harm American citizens.
"The agents arrested the driver of the Dodge pickup truck and identified him as a U.S. citizen. … The suspect will be turned over to another federal law enforcement agency for possible prosecution under drug trafficking laws."
This area is a hotbed for this sort of crime. "Yuma Sector Border Patrol agents effectively combat smuggling organizations attempting to illegally transport people and contraband through southwestern Arizona and California, [CBP spokesman] Kallinger stated."
This is precisely the reason we need quality leadership at the top by individuals such as Attorney General Sessions who will support these men and women performing this dangerous job, and who will aggressively prosecute those who are arrested for these sorts of crimes.
Source: Breitbart