Donald Trump's fulfillment of his promise to build a wall along America's southern border has hit a few small bumps along the way, but it's looking more like a promise he intends to keep.
Of course, the dissenting voices are all coming from the liberal left and Mexico, who would prefer no borders at all. Why? Because Democrat politicians rely on support from illegal immigrants to help get them re-elected. For Mexico, they are basically surviving, in a parasitic level, off the influx of American dollars it gets from the illegals sending their US welfare benefits back home.
The major roadblock standing in the way has been getting funding for it approved. When that happens, the date for beginning the border wall's construction will be March or April of 2018, according to Acting Border Patrol Chief Carla Provost. No doubt, Mexico is furious, knowing their crossing border days are coming to an abrupt halt!
The Daily Caller expounds:
Acting Border Patrol Chief Carla Provost testified in a congressional appropriations hearing Tuesday that border wall construction will likely begin in March or April 2018.
The Trump administration's budget request for Fiscal Year 2018 includes $1.6 billion to go towards border wall construction. This funds 60 miles of new border walling, and would replace 14 miles of existing fencing.
Provost told the House Committee on Appropriations that a priority for the Border Patrol is fixing insufficient fencing in San Diego that has been used by "transnational criminal organizations." The federal government is currently in the prototype stage of building the southern border wall President Trump ordered to be constructed.
The four to eight prototypes will be constructed in the San Diego area, and Provost said the current timeframe for this to take place is sometime in "late summer." She went on to say that if Customs and Border Protection receives the $1.6 billion it has requested, the goal is to start constructing border walls in the Rio Grande Valley in March or April 2018.
The acting Border Patrol chief said that this area has been exploited by "bad actors," and is "lacking infrastructure" to stop this. Provost also testified that border walling is not necessary along all 1,900 miles as natural barriers, such as the Big Bend National Park, exist.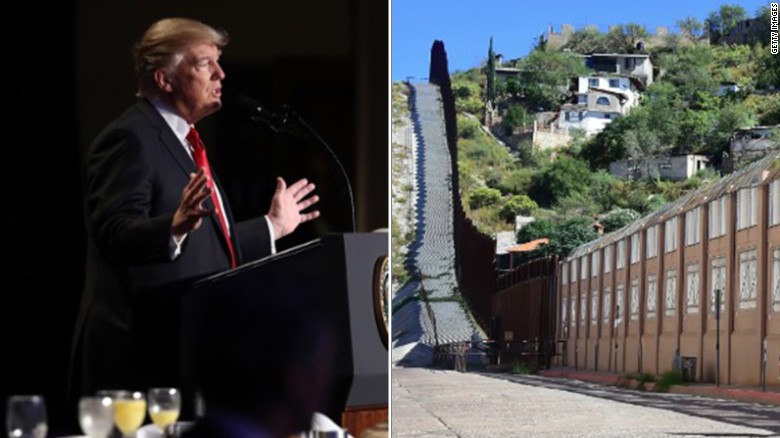 It is time for the wall to finally be built! Doing so will protect Americans in so many good ways. Not only will the American taxpayer save money by not having to pay for these illegals' welfare benefits, but they are also free from worry about any illegals invoking heinous crimes in their towns.
Let Mexico and the Democrats be upset – it is time to put America First!
Source: The Daily Caller