During Barack Hussein Obama's entire 8-year term as president, his goal was to up the food stamp recipient population as much as was legally possible. Doing so allowed the ex-Commander-In-Chief to prove that he was the greatest of the Socialists who sat in the Oval Office.
By linking Medicaid and the Affordable Care Act in an impossibly tangled strand of associations, the Obama administration ensured that more people would be slaves to the US government than at any other time in the history of this country. The unintended consequences of this sort of mass enslavement of the poverty stricken were expected and followed soon after implementation, when food stamp fraud spiked to all time highs.
With the election of Donald Trump also came the necessary clamping down on such criminal activity…and what a laborious task that's been. Unprecedented in scope, food stamp fraud had grown to an art form under the Obama years, and now, the "chickens have come home to roost" with a bill attached to such fraud to the tune of over $200,000! Ibeth Cano and Guillermina Coronado Miranda ran a convenience store and became quite adept at fooling investigators, but in the end, justice will be served.
Breitbart:
Two store owners in Tacoma, Washington, have been charged for allegedly carrying out $200,000 worth of food stamp fraud over 18 months.
Ibeth Cano, 53, and Guillermina Coronado Miranda, 44, were charged Friday in Pierce County Superior Court and are scheduled to be arraigned September 8, the News Tribune reported.
Cano was charged with leading organized crime, first-degree theft, unlawful trafficking in food stamps, and three counts of witness tampering.
Miranda was charged with unlawful trafficking in food stamps and first-degree theft.
Investigators from the state's Department of Social and Health Services (DSHS) noticed some red flags in the way the pair conducted business at their convenience store, Carniceria Apatzingan, in Tacoma in July 2015.
The convenience store had multiple EBT card transactions of $1,000 or more on the books and "transactions staggered within a 24-hour period that nearly drained accounts within days of them receiving deposits."
People who reported to DSHS that they were homeless reportedly conducted 25 percent of the transactions, with many of those transactions ending in even dollar amounts.
Investigators also found that two neighboring convenience stores reported EBT transactions with drastically different amounts and at a much different frequency.
After investigators were issued a search warrant for the store on December 20, they interviewed Cano and Miranda, who both denied that any food stamp trafficking took place.
The only way investigators were able to make headway on the case was through interviewing seven of the 39 people who allegedly made fraudulent transactions at Apatzingan Market.
USDA investigators say the fraud cost taxpayers an estimated $215,000 between July 2015 and December 2016.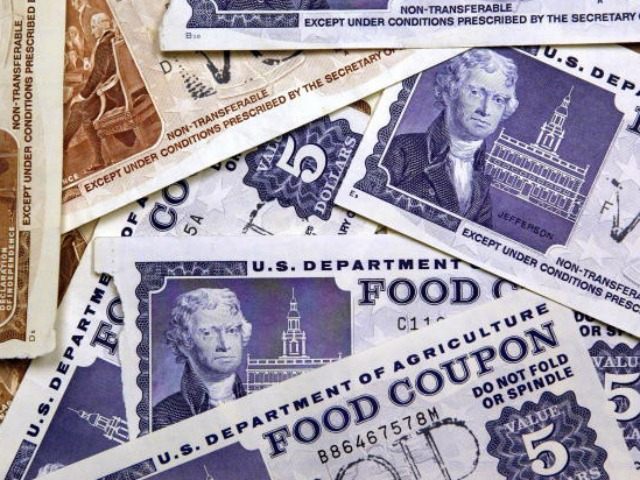 This was a growing problem under the Obama administration which appeared to turn a blind eye toward such fraud. Some, like Fox News Channel's Sean Hannity, insinuated that it was actually done on purpose in order to bankrupt the United States.
According to some of the leading icons of Leftists, and particularly Obama, in order to defeat a country, one must bankrupt it. With all the fraud that was running rampant throughout the Obama terms, it's difficult to imagine a government so inept as to have missed all this criminal activity by accident. However, with President Trump now in charge, we are finally back to living under the rule of law and holding those accountable for their misdeeds.
Source: Breitbart